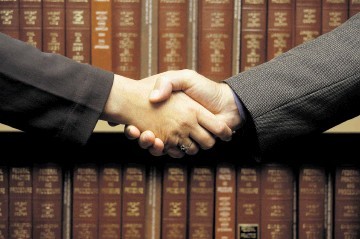 Oil and gas operators may have to be increasingly aware of the legal concept of "good faith" when drawing up future contracts, according to one of the UK's foremost legal experts.
The Right Honourable Mr Justice Fraser, who was Judge in charge of the Technology and Construction Court (TCC) until earlier this year, gave the closing address at Oil and Gas UK's virtual Legal Conference yesterday.
More than 200 attendees heard that English common law has been "swimming against the tide" with regard to the adoption of "good faith" into practice, but that it's beginning to catch up with other systems, such as in Germany and France, where the concept has been recognised for a long time.
Justice Fraser laid out some parameters for the idea which he drew up when presiding over a series of trials called Bates v Post Office.
They included there being no expressed term in the contract which prevents "good faith", both parties intending for their respective roles to be performed with integrity, objectives that may not be capable of being expressed in a single written document and a potential degree of significant investment involved in the agreement.
Justice Fraser said: "It seemed to me that I had to address what ingredients might be present in a contract for an implied term of good faith to be present.
"Within the oil and gas field it is notable, depending on the type of contractual arrangement that one's addressing, how many of those features may be present.
"That's particularly applicable when one looks at a production type contract, whether that's upstream or downstream.
"It seems to me that some or most of those features may often be present in an oil and gas contractual arrangement, notably when one looks at significant financial commitment, a long term contract and the intention of the parties being to work together.
"If one were going to look at which industries the term of good faith might be more present it, oil and gas might be near the top of the list.
"That's not to say that anything I've said should be interpreted as saying oil and gas contracts will have a term of that nature applied to them. But when one looks at those characteristics, which are in paragraph 726 of judgement number three of a series of six judgements, they can be taken as a relatively useful starting point for whether there's a concept of good faith."
Recommended for you

Oil majors near concept-select for electrifying North Sea platforms