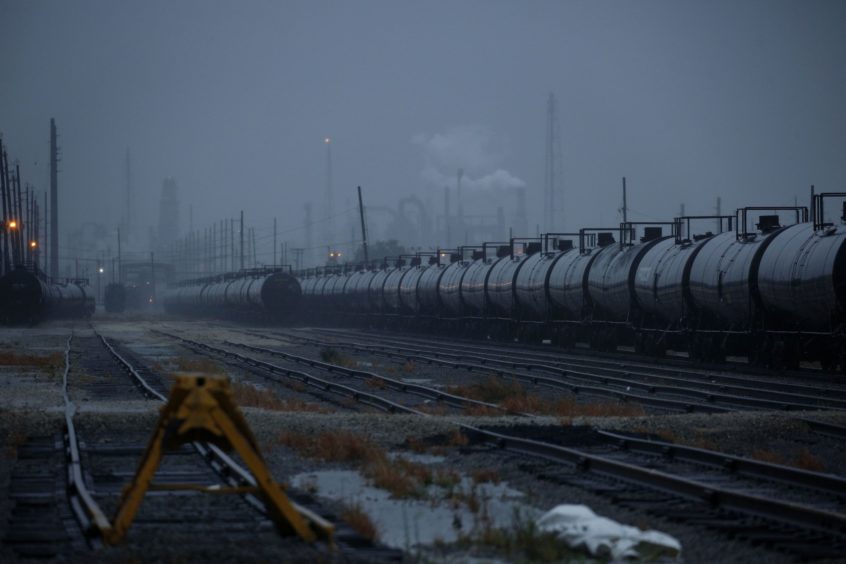 Oil steadied as Saudi Arabia vowed that OPEC and its partners will do what's necessary to balance the market.
The Organization of Petroleum Exporting Countries will "nip negative trends in the bud" as uncertainty in the energy market persists, Saudi Oil Minister Prince Abdulaziz Bin Salman said at the group's Joint Ministerial Monitoring Committee meeting.
At the same time, the oil market is looking out for any signs that a stimulus deal can still be agreed in Washington ahead of the election while a resurgence in the pandemic threatens any recovery.
"The continued price malaise has gotten their attention, and the other factor being the return of Libyan output," John Kilduff, a partner at Again Capital LLC, said in reference to the OPEC meeting. "They've got their hands full, and they're trying to figure out a way to talk this market up higher."
Oil ministers met against a backdrop of uneven oil demand. For months now, the recovery in consumption has been driven largely by China, whose economic expansion showed signs of broadening in September.
Yet, other countries are still clawing their way out of the slump, with fresh outbreaks of Covid-19 in Europe and the U.S. weighing on energy use.
While no supply decisions are expected until the conclusion of a two-day gathering on Dec. 1, Saudi Arabia and Russia have stepped up diplomacy in recent days.
In the meantime, Treasury Secretary Steven Mnuchin and House Speaker Nancy Pelosi will resume their calls to discuss a fiscal-stimulus deal on Monday afternoon.
If market uncertainty persists through next month, OPEC+ will probably decide to bring back less supply than the planned 1.9 million barrels a day in January, Citigroup Inc. analyst Ed Morse wrote in a report.
"The market is starting to price in that OPEC+ will delay the planned tapering of their curtailment deal," TD Securities commodity strategists including Bart Melek said in a note. "A failure to do so could endanger a fragile rebalancing amid a second wave."
Prices –
West Texas Intermediate for November delivery rose 18 cents to $41.06 a barrel as of 10:44 a.m. in New York
Brent for December settlement gained 7 cents to $43 a barrel
Recommended for you

Oil holds above $100 as traders weigh tight market, OPEC+ limits