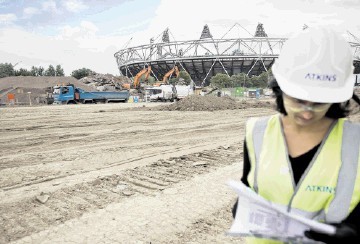 Design and engineering consultant W.S. Atkins said yesterday the oil and gas sector played a key role in its plans for future growth.
The firm, which employs around 1,200 people in its energy business, including 170 in Aberdeen, said a buoyant market in the UK and the export of its skills around the world meant oil and gas was an important part of its expansion. Martin Grant, chief executive of energy at Atkins, said the division had enjoyed high demand in the past year and he expected that trend to continue.
He added: "Atkins is an international business but it is important to highlight that energy is a key growth sector for the firm, and oil and gas is a big part of that.
"We have seen great growth in oil and gas over the last year.
"We now have a big footprint in Aberdeen and are continuing to grow in the city."
Mr Grant said the company was on track to take its workforce in Aberdeen to 300 by 2016. He was speaking after Atkins posted a rise in turnover to £1.71billion from £1.56billion in the year to March 31, but a slight dip in underlying pre-tax and operating profits.
Atkins, which has been involved in designing the London 2012 Olympic site, said underlying operating profits were down 6.9% at £110.5million, while pre-tax profits slid 1.1% to £101.6million.
It is thought Atkins' oil and gas team in Aberdeen contributes around £22million to the group's overall turnover.
Mr Grant said he expected that to grow in future years, thanks to internationalisation plans and continuing North Sea work.
He added: "As a UK group we are looking to expand around the world in key locations like the Middle East, the US, Australia and Scandinavia.
"The UK, and particularly Aberdeen, is a very buoyant market in terms of oil and gas. There are still many exciting challenges ahead in the North Sea." Mr Grant said Atkins' experience in the UK would stand it in good stead as it continued to target new markets.
"The skills that have been generated in exploring the North Sea, which is such a demanding environment, are hugely respected around the world," he added.
Recommended for you

Total and Eni ready billion-dollar energy projects in Libya