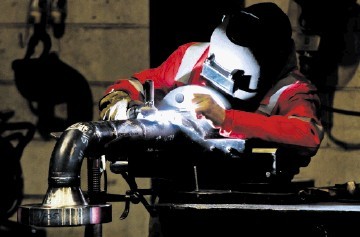 Global Energy Group yesterday announced its latest acquisition, plus plans to create another 100 jobs.
The Scottish international energy-sector service company, which has head offices in Inverness and Aberdeen, has bought Granite City firm A&B Welding for an undisclosed sum.
A&B has annual turnover of £10million and changed hands in a deal understood to be worth seven figures.
The company founded by Frank Birse specialises in pipework and structural-steel fabrication for the offshore market, employing more than 70 people at Bridge of Don.
A&B will become part of Global subsidiary CPS, an offshore fabrication company based in Aberdeen.
CPS turns over £35million annually and has 280 workers: 220 in the Granite City and 60 at Dunfermline.
The A&B deal will take this to more than 350.
Global managing director Iain MacGregor expects turnover at the expanded CPS to exceed £50million this year.
Meanwhile, he forecast the CPS workforce to top 450 in the next year, with the creation of 100 posts in Aberdeen.
Mr MacGregor said A&B was an important addition to the group's services, especially for fast-track integrity repairs on offshore production facilities.
He added: "CPS already has a strong presence in the offshore integrity and fabrication space. Our CPS managing director, Bob Steel, has known and admired A&B Welding for some time, and wanted to add the company to his existing business."
Mr Steel added: "CPS has doubled in size in the past two years, and continues to expand its operations to meet customer demand.
"Earlier this week, we closed a separate deal to buy 20,000 square feet of extra facilities at Dyce."
Global employs more than 4,000 people across 12 countries and inspects, maintains, upgrades and builds critical assets across the drilling, production, subsea and power/process markets.
Last October, it completed the purchase of the former North Sea oil fabrication yard at Nigg on the Cromarty Firth.
Global says it is transforming the 238-acre site, renamed Nigg Energy Park, into a modern, multi-user facility serving a range of energy sectors, including oil, gas and renewables.
Group turnover is expected to have exceeded more than £250million in the year to last March, while in the current year it is anticipated to be £350million-plus.
More acquisitions are also thought to be on the way, both in the UK and overseas.