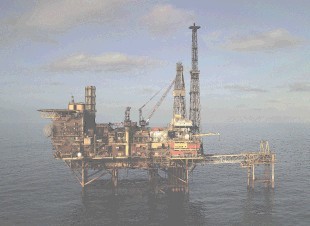 Talisman Energy has been in the North Sea for nearly two decades after it acquired Bow Valley Energy in 1994.
The Canadian firm now operates 11 installations on the UK continental shelf and the Flotta oil terminal in Orkney, employing 2,500 full-time staff and contractors out of Aberdeen. It has an interest in 46 North Sea fields in total. After investing £11.5billion in its UK operations, Talisman now produces 96,000 barrels of oil equivalent per day (boepd), out of worldwide output of 462,000 boe per day.
Like Nexen, Talisman is headquartered in Calgary, and directly employs 3,000 people across the world.
Although Sinopec is Asia's largest oil refiner, it also has a significant presence in the upstream sector. The state-controlled business, which is based across the road from its rival CNOOC in Beijing, floated on the London, Hong Kong and New York stock exchanges in 2000 and joined the Shanghai stock exchange the following year.
It describes itself as the second-largest oil and gas producer in China, with an output of more than 280million barrels of oil and 517billion cubic feet of gas last year.
As well as operations in China, Sinopec also has interests in offshore projects in Africa. In total, its recoverable reserves stand at nearly 4billion barrels of oil equivalent. The company employs around 640,000 people across its operations.