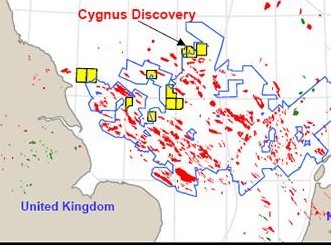 Utilities GDF Suez and Centrica were quick to welcome today's tax allowance for shallow-water gas fields.
The pair, which both have offices in Aberdeen, are in line to benefit directly from the announcement to the tune of up to £500million.
This would be in the form of relief on taxes it would have to pay on gas produced from its £1.4billion southern North Sea Cygnus development – a project expected to create 4,000 jobs – 1,000 direct and 3,000 in the supply chain as it gets built.
It has been estimated to be the largest gas discovery in the UK's southern basin for 25 years.
A spokesman for Centrica said: "The announcement of the shallow field allowance today saw a major obstacle to the sanction of this project removed.
"It is a challenging project, which is why an announcement like this does make it viable."
Jean-Marie Dauger, executive vice-president of GDF Suez in charge of the global gas and LNG business line, said: "Today's announcement provides us with the confidence to proceed with the Cygnus project, which will enhance the UK's energy security and create thousands of jobs. This announcement sends a clear signal that the UK wants to remain an oil and gas leader and will
help to unlock investment in the UK's North Sea resources."
The project has been estimated to be worth between £2.4billion and £1.4billion in capital spending and a further £1billion over its operational life  – plus an estimated £1billion in taxes revenues going to the Treasury.
It is expected to get development approval from the Department of Energy and Climate Change in the autumn and come on stream in 2015. It will involve five platforms to unlock an estimated 100million barrels of oil equivalent.
It is one of the largest yet-to-be-developed projects in the North Sea and one of the largest recent discoveries in the southern North Sea.
GDF, which has a 38.75% stake in the field, is its operator. Centrica holds 48.75% equity and Bayern Gas 12.5%.
The southern basin has seen an increase in activity in recent years, with the entry of Centrica, GDF Suez and RWE – all utilities chasing their own gas
resources.
French independent Perenco also recently boosted its holding in the region – it is due to take over BP's southern gas assets, a haul which includes 18 offshore platforms and a gas terminal.
The southern North Sea stretches from the border with the Dutch and Danish North Sea areas up to adjacent to Tyneside on the north-east coast of England.
Recommended for you

Outlook for lift vessels 'constrained' as oil and gas vies with offshore wind