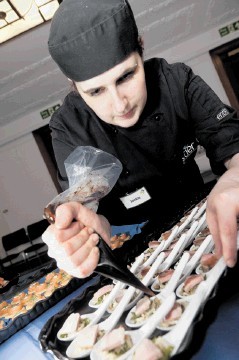 Offshore catering and service firm Entier said yesterday it expected to double its workforce in the next five years after securing £5million of funding.
Aberdeen-based Entier predicted the funding facility would allow it to add more than 450 jobs in the UK and overseas.
Managing director Peter Bruce said to achieve its growth aspirations the business had to add to its existing 443 people. It is expected that around a third of the 450 positions will be completely new posts, with the rest being transferred from other companies as Entier picks up new contracts.
Entier is targeting turnover of about £25million over the coming 12 months and hopes to double that in the next three years.
The business, which trades from premises at Aberdeen Harbour, was founded in 2008 after directors Mr Bruce and Mike Reilly identified a market for an integrated provider of catering services in the high growth offshore oil and gas market.
Entier was formed in the same year, when the developing business merged with established Aberdeen catering company Olive Garden, which provided an established onshore infrastructure including kitchens, staff and a supplier base.
The company has experienced rapid growth since and now services 19 offshore contracts and caters for over 2,000 workers every day.
Mr Bruce said: "The offshore oil and gas industry presents notable expansion opportunities for experienced, integrated, cross-border catering services firms, given the need to effectively support exploration and production in new, remote locations.
"Appetite will only increase as operators continue to turn to these hard-to-reach reserves to maintain hydrocarbon production."
The business secured the funding facility it required from Lloyds Banking Group.
Mr Bruce added: "We have been impressed with the flexibility and support shown by the Lloyds Bank team in providing this facility, which will contribute to growth and allow us to further develop our high-level service delivery."
Recommended for you
X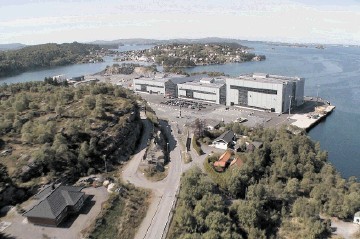 Framo - going from strength to strength