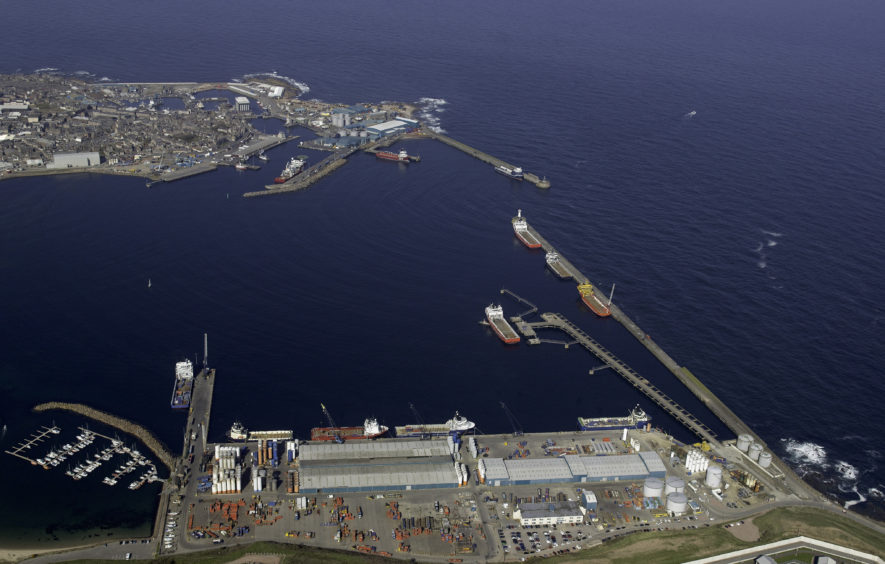 International offshore logistics firm Asco Group, of Aberdeen, is starting Christmas week under new ownership.
It also has a well-kent face on the board after oil and gas veteran Bob Keiller accepted an invitation to become non-executive chairman.
London-based DH Private Equity Partners (DHPEP) has sold the company to a consortium of investors, trading as Zander Topco, for an undisclosed sum.
It marks an exit by DHPEP from its last investment, having announced in November 2018 it was winding down its business.
DHPEP, formerly Doughty Hanson, acquired Asco from Phoenix Equity Partners just over nine years ago in a deal believed to be worth up to £250 million.
Zander Topco is picking up a business whose last published annual accounts show revenue of nearly £540m in 2018. Accounts for 2019 are due to be lodged at Companies House by the end of this year.
According to other documents filed at Companies House, the sole shareholder of newly incorporated Zander Topco is Crestbridge Nominees – a subsidiary of London-based fund, trust and corporate services provider Crestbridge, whose own parent is a company registered in Jersey.
Asco employs about 1,500 people across operations in more than 70 locations around the world, serving offshore energy operators and major service companies in eight countries on five continents.
Bosses said its sale, together with a refinancing of banking facilities, had secured a "sustainable future" for the 53-year-old business.
Asco will see no change to its operations, with chief executive Peter France and the rest of the existing management team continuing to lead the business, they added.
Mr France said: "We are pleased to have successfully completed the sale of the company and we are also excited to be continuing our journey with Asco's new investors.
"Asco has remained resilient during 2020, despite the challenges of changing customer demand which followed the oil price slump in March and the Covid-19-related restrictions imposed throughout many of Asco's main geographic markets.
"All our operating locations have remained open despite restrictions, and our customers have continued to value and recognise the essential nature of Asco's services during these difficult times.
"Asco has maintained good financial liquidity throughout 2020 and, in conjunction with the sale, has also secured a refinance of its banking facilities – allowing us to focus on the exciting plans that we have for the future."
DHPEP partner and former Asco chairman John Gemmell said: "The sale and refinancing of the company provide a solid future platform for Asco and we wish the team all the best for the future."
For Mr Keiller, "icon of the year" in the 2018 Barclays Entrepreneur Awards, it marks a new episode in an illustrious career.
He is both a former chief executive of Aberdeen-based engineering and project management services firm Wood and a past chairman of economic development quango Scottish Enterprise.
The 56-year-old previously led Aberdeen firm Production Services Network before and after its £606m acquisition by Wood in 2010
Asco has risen from humble beginnings in a small warehouse in Aberdeen to a company with annual turnover of more than £500m.
It was established as Aberdeen Service Company (North Sea) in 1967 at the outset of North Sea oil and gas exploration.
Founder Jimmy Simpson launched it after a chance meeting with a Texan looking for a warehouse in the Granite City.
Recommended for you

Asco's 100-strong fleet to run on vegetable oil-based fuel