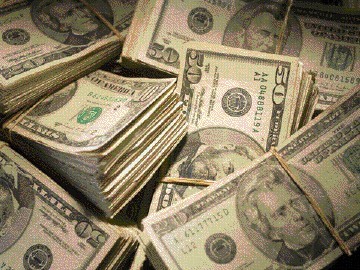 It looks as if this year, upstream oil and gas capital spending will pass the $1trillion mark for the first time ever.
According to analysts GlobalData, the total oil and gas capex will increase by 13.4% this year over the 2011 total of $916billion, as oil companies intensify upstream operations across locations as diverse as offshore Brazil, the Gulf of Mexico and the Arctic Circle.
Investor confidence in new upstream projects is being driven by the increasing number of oil and gas discoveries (242 last year alone), combined with consistently high oil prices and the arrival of new technologies that are giving the major firms access to deep offshore reserves that were previously technically and financially unviable.
North America is expected to host the highest capex globally, around $254.3billion, or 24.5% of the 2012 global total.
Compared to a global average capex growth rate of 13.4%, North America is expected to witness a capex growth of 15.7%. Major drivers are shale gas and the Canadian oil sands exploitation.
GlobalData predicts that Asia-Pacific will be hot on the US's heels with a capex of $253.1billion, while the Middle East and Africa are forecast to spend $229.6billion.
National Oil Companies (NOCs) are expected to lead in terms of capex, contributing approximately half of the total, with Integrated Oil Companies (IOCs) and independents making up the remainder.
In terms of capital expenditure for the 2012-2016 period, Petrobras is ranked first globally amongst NOCs, whereas ExxonMobil is expected to be the number one IOC.
Together, these two corporations plan to undertake a massive upstream capex of $409billion through to 2016.
Focusing purely on deepwater, Global Data says that the US Gulf of Mexico, offshore Brazil and offshore West Africa represent a "Golden Triangle" for oil and gas exploration and production.
And Nigeria and Angola are building the African region a formidable reputation as an oil and gas exploration and production hub, says a new report by natural resources experts GlobalData.
Nigeria and Angola are the largest producers of oil and gas in West Africa, accounting for around 77.7% of the region's total offshore oil and gas production during 2001-2011.
Indeed Nigeria recorded the highest offshore production of oil and gas in West Africa for 2011, producing 699.4 million barrels oil equivalent. Reserves are estimated to be 37.2billion barrels of oil and 185trillion cu.ft of gas.
Over the period January 2009-June 2012, Global Data says Angola accounted for 17 of a total 47 deep offshore oil and gas discoveries made in West Africa.
After Angola, Ghana recorded the second-largest number of discoveries during the January 2009-June 2012 period, with 11, and the country is poised to increase its production considerably in the future.
Recommended for you
X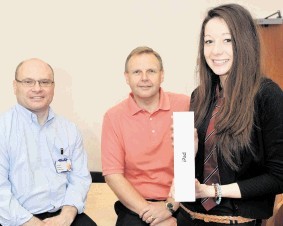 Energy alphabet competition