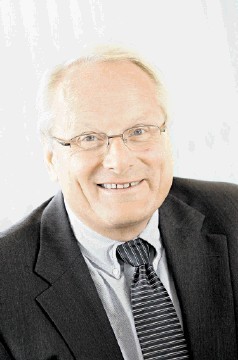 This month sees Aberdeen host DMG's World Heavy Oil Congress . . . a major coup for Europe's energy capital.
While the North Sea has so far figured only modestly in terms of producing crudes of 20 degrees API and below . . . currently accounting for around 10% of current UK output, that is now changing as a new chapter is opening, both for the UK and Norway.
So the decision by DMG to bring the WHOC to the Granite City for four days of strategic, corporate and technical discussion is indeed timely.
Statoil's trailblazing, in the Norwegian context, Grane development is shaping up to be a significant success for the Stavanger-headquartered company, which is also now playing a major role in pushing heavy oil production in the UK sector with the Mariner and related Bressay developments.
The other cornerstones of the UK big push into heavy oil are the Bentley and Kraken projects, both of which required guts on the part of AIM-listed juniors to get them where they are today; Xcite for Bentley and Nautical for Kraken, though a series of deals place the operatorship of the latter with EnQuest.
Collectively, the four projects perhaps account for around 3billion barrels of the current DECC (Department of Environment and Climate Change) UKCS estimate of 9billion barrels of in-place heavy oil on the UK Continental Shelf.
Let us be clear, heavy oil is not new. Commercially, oil and gas companies around the world have been extracting and producing such crudes for over 100 years. The main challenge is not in hunting for it . . . as a resource it remains plentiful . . . rather it is economic extraction. The US Geological Survey's global estimate for heavy crude reserves is some 430billion barrels.
In the UK North Sea, the outstanding established example is Captain. Chevron (via heritage Texaco) successfully developed the highly viscous Moray Firth field (API Deg 13-21), which came onstream in March 1997.
In-place reserves are more than 1billion barrels of which more than 250million barrels have been produced to date. The target recovery factor is 32% and the stretch target is 50%.
Fast forward to today and the pressure to develop significant resources such as Bentley, Bressay, Kraken and Mariner is now considerable. UKCS output is weakening badly through a mix of misguided actions by Britain's Treasury, flagging interest in the UK Continental Shelf by the majors especially, plus the largely Western global financial crisis which has, for the past five years, had a major impact on the availability of money to borrow, especially by small exploration and production firms.
Xcite, in particular, has been highly creative about its approach to the so far successful funding of Bentley, which is currently undergoing a prolonged production test.
As for Kraken, its early chapters are just as complex, but in a different way. In this case it took Nautical to drive what had been a 1985 discovery forward, including successful appraisal and the initiation of a series of deals that gives EnQuest, led by its CEO Amjad Bseisu, a commanding share. As for Nautical, it is under offer from Cairn Energy in a £414million agreed deal.
The flip side is that Chevron gave up on Mariner and Bressay, despite the huge amount of work that had been done on the former especially and the huge amount of heritage Texaco experience inherited via the Chevron-Texaco merger of 2001.
However, now operator Statoil is confident of delivering on both; moreover the company is investing significantly in a major operations centre in Aberdeen that is expected to employ several hundred by about 2015, in time for Mariner and Bressay coming onstream.
The latest steps made by Statoil, including tendering for the proposed Mariner platform jacket and topsides units, with close this month and ongoing preparation of a field development plan for submission to DECC at the end of the year.
Bressay jacket and topsides options are built into the Mariner tenders and expectation is that the FDP will be filed around the end of next year.
As for the move into Aberdeen, Morten Ruud, the Statoil VP responsible for steering Mariner/Bressay, says it is early days.
"We have an office in Aberdeen and it will be operational at the beginning of September. But it is still a very small office and is located downtown," he said.
"There will be very few people in the team initially, but we shall build it up. We will have a fully-fledged operational centre for the beginning of 2016, with Mariner first oil at the end of that year or the beginning of 2017."
Ruud told Energy that a final decision on where to locate what amounts to a regional HQ for its UKCS heavy crude business has not yet been made, but that Aberdeen will be its home.
He added: "Mariner/Bressay will account for a significant proportion of Statoil's heavy crude production. It's definitely going to be significant . . . around 100,000 barrels per day from the UKCS . . . and an important part of Statoil's strategy."
Ruud said too that Statoil would transfer learnings from its Norwegian sector Grane (18.7 API) development; also from Pellegrino offshore Brazil.
"Both Grane and Pellegrino are important to us as we make decisions on Mariner and Bressay."
Very important from a UK perspective is that successful further exploitation of UK heavy crudes is that this is a long-term game.
Steven Kew of Xcite added: "The heavy oilfields represent many tens of thousands of barrels per day for 40 years in the North Sea. It will never been the absolute peak that you got out of the Brent types . . . 200,000 barrels a day and more from some fields, but it will be a long and economic game."
Recommended for you
X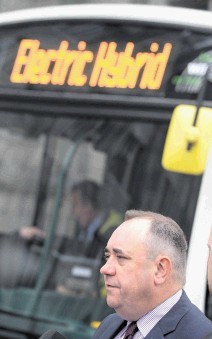 UK's transport policy's right off the rails