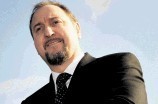 Aberdeen company Axis Well Technology said yesterday it planned to recruit 20 people after adding a new division to its business.
The firm added that it now offered well-integrity services to complement its other operations and take advantage of the growing demand for consultancy work on maximising the life, productivity and safety of wells.
Axis said its new division would initially be staffed by five people but it wanted to increase that by at least a further 20 over three years.
The company predicted the business would contribute more than £3.5million to total turnover within that period.
Axis said it had received a growing number of requests from its clients about well-integrity services both in the UK and internationally. Managing director Jim Anderson added: "Well integrity is another key niche service that complements and consolidates the services that we currently offer to our customers in the global upstream oil and gas industry.
"The safety of people, the protection of the environment, our clients' assets and ultimately our clients' business is fundamental to our own business.
"We have already seen some fantastic opportunities on our doorstep as well as inquiries from overseas.
"As oil and gas infrastructure ages and clients seek innovative solutions to integrity issues, we foresee potential for huge growth and are excited to be able to offer this essential service in its entirety."
It comes a year after Axis, which employs more than 135 people, launched a subsurface business.
The group, set up 11 years ago, with five people, aims to have a 150-strong workforce by the end of the current financial year.
It said it had met its target of £10.5million turnover in the first half of 2012 and was on course to increase full-year turnover to £22million from £17.2million last year.
Recommended for you

Gilson Gray celebrates its new home in Aberdeen