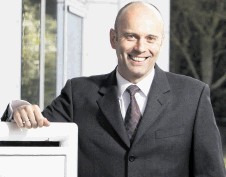 Aberdeen-based training and learning specialist Atlas said yesterday that Kevin Short had joined the company as sales director.
Atlas said Mr Short had been appointed to the new position after 24 years in senior sales-management roles at firms including Pitney Bowes, DX Group and Chase Manhattan Bank.
Mr Short said he was looking forward to working for a company with tremendous international opportunities in competency and training.
Atlas chief executive John Rowley said: "We're delighted to have Kevin on board and his many years of experience as a sales leader in service-driven companies and his outstanding track record in growing business in his previous roles will have a real impact in providing greater customer focus with our growing global client base."