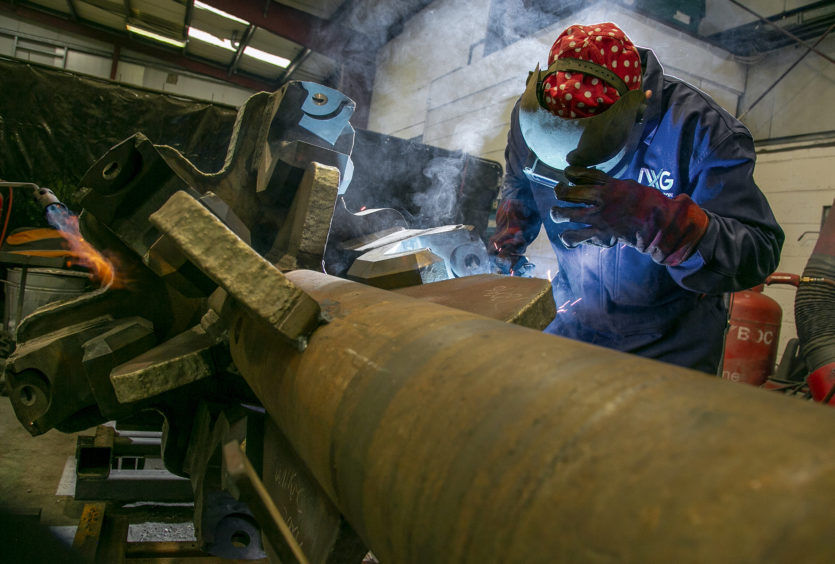 Drilling technology and services firm NXG has invested more than £1million to open new Aberdeen headquarters, and launch an operation in Mexico.
The business has moved its HQ and rental division from the 30,000 sqaure foot site at Hareness Circle in Altens to a nearby facility at Ness Point, Blackness Circle.
It comes as the company has increased staff levels from 25 at the start of 2020 to 40 today.
The investment in the new Aberdeen base will support a projected increase in demand throughout 2021, with the combined warehouse and yard space totalling 45,000 square feet.
NXG has won contracts in recent months with three of the "Big Four" oilfield services companies, potentially representing a "substantial seven-figure boost" to revenues.
Meanwhile a new operation in Mexico, which includes an industrial unit, offices and yard space, is now open in Villahermosa, headed up by regional manager Jesus Martinez, who has more than 20 years of experience in the drilling sector.
Managing director Rod Coffey said the investment in both facilities is part of a plan for "sustainable growth through 2021 and beyond", adding that NXG is hoping to add two more international bases "before the summer".
He said: "The Aberdeen site is a first-class facility that allows us to meet our UK and international objectives.
"The addition of a Mexico site will be a huge asset to the business for Central and South American projects and reflects our confidence in the global oil and gas market.
"There's a very bright future for NXG as long as we maintain the momentum behind our growth during what has been a challenging time for all businesses."
NXG, which also has a base in the United Arab Emirates, has surpassed its promise in July to create 10 more jobs through international expansion after securing accreditation from the American Petroleum Institute.
The firm manufactures, repairs and supplies bottom-hole assembly equipment used in more than 50 countries.
One of its main manufacturing sites is in Peterhead, Aberdeenshire.
Recommended for you

Royal opening for £420m Port of Aberdeen expansion