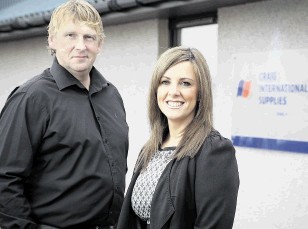 Craig International Supplies (CIS), a division of Aberdeen-based Craig Group, has announced the appointment of Steve McHardy and Jill MacDonald as its joint managing directors.
The pair were formerly directors of CIS.
David Allan had been managing director of the division before he retired last year.
CIS employs more than 60 staff in Aberdeen, Houston and Cape Town.
Craig Group chairman and managing director Douglas Craig said yesterday: "Both Steve and Jill have a wealth of senior management expertise along with extensive knowledge of the global procurement industry.
"They will take on responsibility for the direction and strategy of CIS and will focus on growing their current bases while also looking to expand into west Africa, central Europe and Australia."
Recommended for you

Senegal pitches its gas as European alternative to Russia supply