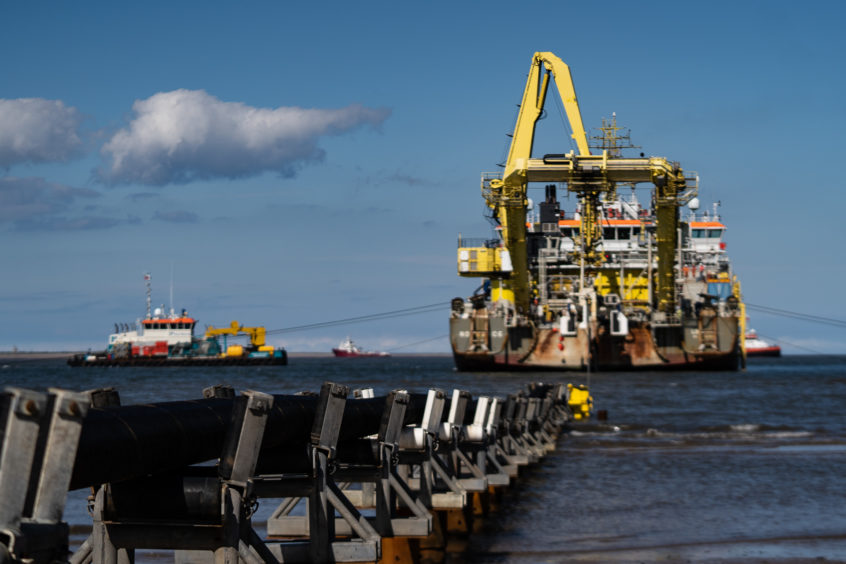 Royal Boskalis Westminster said it finished 2020 in a "very solid financial position" despite a "challenging and turbulent" 12 months.
The Dutch maritime services firm acquired "many new projects" last year, resulting in a "record high order book" of €5.3 billion (£4.5bn), up from €4.7bn (£4bn) in 2019.
It added that the pandemic still had "far-reaching consequences for Boskalis", which posted pre-tax losses for 2020 of €70 million (£60m), compared to profits of €95m (£81m) for the previous year.
Offshore energy operations suffered from the "unexpected sharp fall in the oil price", resulting in a drop in demand in parts of the market.
In order to try and offset the impact of Covid-19, Boskalis undertook a critical review of the valuation of its vessels and balance sheets assets.
It resulted in a "virtually exclusive non-cash exceptional charge" of €195m (£167m), of which three quarters was recorded in the first half of 2020.
Compared to 2019, Boskalis' revenue decreased by 4.5% to €2.5bn (£2.2bn), while earnings before income, tax, depreciation and amortisation (ebitda), the firm's preferred financial measure, was €404m (£349m), up from €376m (£324m) in 2019 .
Peter Berdowski, CEO of Boskalis, said: "Exactly twelve months ago, we confidently presented our new three-year business plan. A couple of days later, we sailed into the thick corona fog and many certainties fell away. We immediately drew up a crisis plan in which the safety of our colleagues was paramount.
"Besides the health of our colleagues, business continuity was a key priority. Projects had to continue as much as possible, vessels had to keep running and cash flows had to be maximized.
"We managed to provide relief to the projects and vessels through various creative solutions. We set up our own test facilities and, where necessary, organized our own chartered flights allowing us to move thousands of colleagues around the world.
"We have provided support to homeworkers and are doing all we can to make mandatory quarantine periods bearable. Looking back on all these challenges, it is all the more impressive what we achieved together in 2020.
Recommended for you

Shell threatens lawsuit over Greenpeace North Sea vessel protest