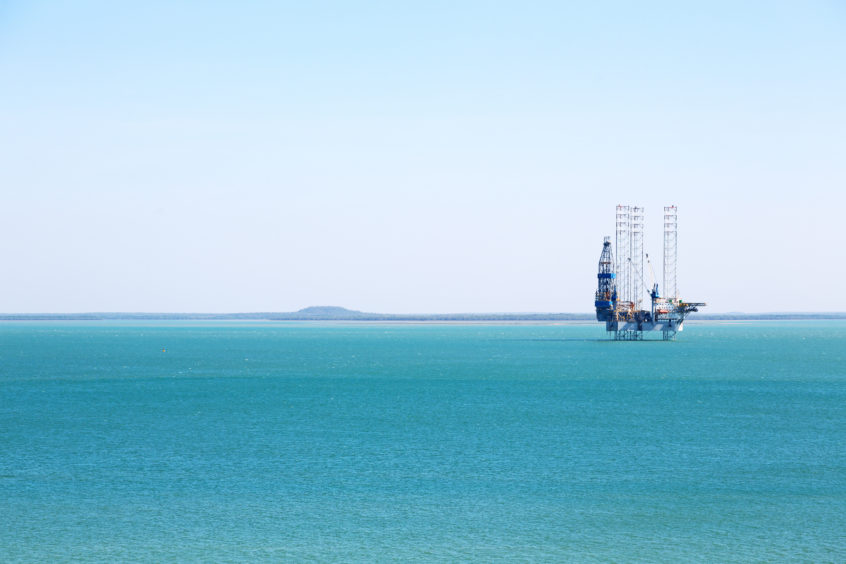 More than A$50 billion ($40.5 billion) of necessary decommissioning work needs to be carried out on Australia's offshore oil and gas infrastructure, over half of which must be started within the next ten years.
This offers a great opportunity for North Sea decommissioning players to share their experience as Australia aims to be become a world-leading centre for decommissioning.
Advisian, Worley's global consulting business, produced the estimate as part of a first assessment of Australia's decommissioning liability. The report was commissioned by Perth-based industry association National Energy Resources Australia (NERA) with support from leading oil and gas operators.
The study's findings were publicly unveiled today at the official launch of The Centre of Decommissioning Australia (CODA), which was established to help address the challenges of late-life asset management.
CODA brings together many of the world's oil and gas companies, including Chevron, Woodside Energy, Santos, ExxonMobil, Vermilion Oil & Gas and BHP, as well as many service and research organisations, such as Baker Hughes, Atteris, Linch-Pin, AGR, Curtin University and Xodus Group.
OVERSEAS COLLABORATION OPPORTUNITIES
Although CODA aims to maximise the benefits for local service and technology companies, there will be opportunities for collaboration between Australian and UK service companies, Andrew Taylor, general manager at CODA, told Energy Voice.
Innovation and technology will be crucial as Australia seeks to slash decommissioning costs by 35%. Australian companies could buy such technologies from North Sea service players, rather than try to invent it themselves, added Taylor. While CODA would like to maximise the participation of local companies, Taylor admits that for some novel technologies it might make more sense for domestic firms to partner with overseas companies. "The principle is Australian investment, but the form is flexible," he said.
CODA is also seeking to learn from jurisdictions in the UK and Norway that have a strong history of decommissioning aging assets. "We want to learn from them how to do it better. It's critical for us to understand the key areas of focus," said Taylor.
CODA wants to facilitate knowledge sharing, not just across the industry, but also by supporting other countries in the Asia Pacific region, he added. More than 200 offshore fields are expected to stop producing in Southeast Asia by 2030 with total decommissioning costs estimated to range from $30 billion to as much as $100 billion.
BREAKING DOWN AUSTRALIA"S $40.5 BILLION DECOMMISSIONING BILL
At a high level the Advisian study identified a liability of $40.5 billion, including wells and facilities. Well plugging and abandonment, as well as pipeline removal, made up most of the estimated spend. Half of this is urgent and needs to happen over the next decade. A further 23% of the liability is predicted during 2031 to 2040. Assets in North Carnarvon and Gippsland make up the majority of the spend – 74% overall by 2040.
The North Carnarvon basin is the area with the greatest level of decommissioning potential accounting for 42% of the well stock, 55% of the overall fixed facility mass to be removed and 45% of the floating facility count. North Carnarvon also accounts for about 47% of the overall pipeline stock and around 60% of the subsea structures to be removed.
The Gippsland basin accounts for 20 fixed facilities (37% in mass terms) and 45% of the well stock (predominantly platform wells). There is a high density of inter-field and export pipelines (44), however the overall installed length accounts for only 18% of the overall Australia length.
Browse and Bonaparte are dominated by large developments (three floating facilities in each basin accounting for 60% of the Australia wide vessel mass to be transported). These basins also include four long distance export trunklines to shore (30% of the Australia wide pipeline installed length).
Overall, about 81% of the combined topsides and substructure mass to be removed is in shallow water. Around 56% of the well stock is also in shallow water.
AUSTRALIAN OFFSHORE OIL AND GAS ASSET STOCK
The Australia offshore oil and gas industry considered under the assessment involves a significant asset stock:
• 1,008 wells split across platform wells (59%), subsea development wells (30%) and subsea exploration and appraisal wells (11%);
• 57 fixed facilities (inclusive of 237,000 tonnes of topsides and 518,000 tonnes of substructures)
• 11 floating facilities (7 FPSOs, 2 FSOs, 1 FLNG and 1 semi-submersible)
• 82 export and inter-field pipelines (with an overall installed offshore length of 4,960 km)
• 205 infield flowlines (1,700 km overall excluding jumpers and spools)
• 130 static umbilicals (approximately 1,500 km overall excluding flying leads)
• 535 subsea structures (e.g. manifolds, PLEMS, etc) to be lifted, excluding trees
• 126 flexible risers and dynamic umbilicals associated with floating facilities, which will be laid on the seabed following removal of the associated facility