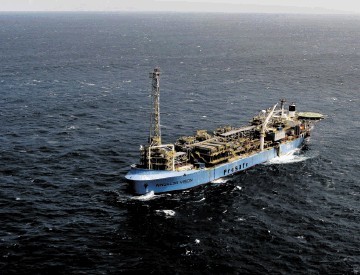 North isles and Surrey-based Opus said yesterday it had signed deals across the world in recent months.
Opus, which has test and development facilities at Flotta, in Orkney, said it had won work in the North Sea, Middle East and Australia.
The firm, which specialises in produced-water treatment, oil and gas separation and aquatic toxicology, said the new work was worth £335,000 in total.
It added that it had been contracted by Statoil to test produced-water treatment technology at the Norwegian oil firm's Mariner and Bressay fields, about 80 miles south-east of Shetland.
Statoil announced earlier this month that it was to start developing the £4.3billion Mariner heavy-oil field.
Guildford-based Opus will assess the water-treatment technology Statoil plans to use for extraction, simulating the conditions found at Mariner and Bressay at its Flotta facility.
The firm, which employs 50 people split evenly between its two bases and has annual turnover of £5.5million, said it had also agreed a deal with US-based Apache to carry out a process review for a floating production vessel – the Ningaloo Vision – operating off Western Australia.
Opus will carry out a 12-week study of the ship, testing its fluid-separation equipment and recommending possible improvements.
The company has already started work on another contract with Maersk Oil Qatar (MOQ).
Opus is helping MOQ to meet environmental targets and comply with Oslo and Paris Convention (Ospar) guidelines aimed at reducing marine pollution.
Opus director of strategic operations Glen McLellan said: "We are delighted to win this contract, which allows us to get a foothold in this area and spread the word of what we can do.
"A large proportion of the world generally follows the Ospar guidelines, so it is important to be at the front of the pack on this."