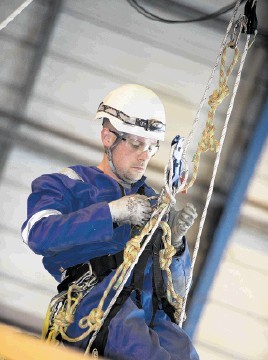 Scottish company Dron and Dickson (D&D) said yesterday it had signed a multimillion-pound contract with oil and gas operator Nexen Petroleum.
The specialist in design, supply and maintenance of hazardous-area electrical equipment said the five-year deal would secure 16 jobs.
D&D, which has UK bases in Aberdeen, Hull, Lowestoft and Stirling, will carry out electrical maintenance on Nexen's Buzzard and Scott platforms in the North Sea under the agreement.
D&D said it already carried out work on the Buzzard and Scott platforms and had recently achieved five years of work without incident on the installations.
Eric Florence, D&D's engineering service operations manager, said the contract win confirmed the company's place as a leader in inspection and maintenance of North Sea assets.
"Completing five years without incident was a major milestone, and demonstrated our commitment to health and safety as well as strict compliance with the latest safety legislation and industry standards," Mr Florence said.
"We look forward to continuing our dedication to our work and our people in this and future projects."
D&D employs more than 250 people and has annual turnover of nearly £38million.