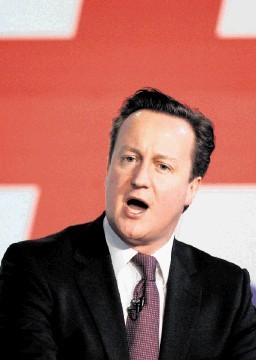 Trade chief Ken Clarke arrived in Aberdeen last night for talks to try to secure the long-term future of the north-east's booming energy sector.
The UK Government minister revealed that Prime Minister David Cameron was "absolutely fired up" about the opportunities for the region's businesses in emerging world markets.
Mr Clarke met industry body Oil and Gas UK last night and was due to visit staff today at Nautronix, a world leader in the design of underwater acoustic systems, as well as holding talks with other leading players in the sector.
He will then fly to Brazil next week to see how Scottish firms can capitalise on a potential £12billion partnership with oil and gas companies in the burgeoning South American market.
The former chancellor was given a trade brief in Mr Cameron's Cabinet reshuffle last September. In an exclusive interview with the Press and Journal before the visit, he said: "I keep meeting oil people in London and around the place as I get into this, but the best place to meet more of them more quickly than anywhere else is to go to Aberdeen.
"One day North Sea oil will go – probably 30 or 40 years away – but the long-term future, if it remains the kind of centre of excellence that it is, will be assured if we get into these overseas markets like Brazil. The prime minister – he did ask me at the reshuffle, he made a point of wanting me to take an interest in the Brazilian market, particularly in energy, because the prime minister went to Brazil and came back absolutely fired up about the possibilities for the industry."
Mr Clarke said he met bosses from Brazilian state oil company Petrobras last year about major investment opportunities. "I think Petrobras are keen on what can be offered by the kind of companies we have in profusion in Aberdeen, who can take part in exploration, who can drill, provide support services of every kind, for difficult deep-sea oil extraction – which is exactly where Petrobras are going," he said.