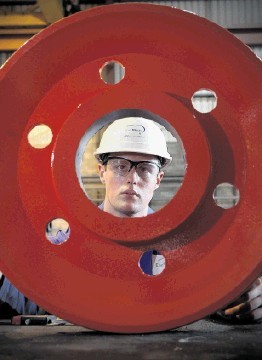 Aberdeen-based energy service company EnerMech has announced the first of five international acquisitions planned for the next six months.
The mechanical engineering firm has bought Valve Tech Engineering, of Australia, in a multimillion-pound deal.
Established more than 20 years ago, Melbourne-based Valve Tech provides servicing, engineering, modification, testing and supply of valves to the oil and gas, power-generation, petrochemical and refining industries throughout Australia.
It has 40 employees and annual turnover of around £6million.
EnerMech said yesterday the acquisition complemented its valve supply and servicing operation in Perth, Western Australia.
Valve Tech founder and managing director Chris Tabone is to head up EnerMech's valve business in Australia.
EnerMech managing director Doug Duguid said it would invest a further £10million in its Australian operation over two years and planned to open bases in Gladstone, Brisbane and Karratha to better service oil and gas, power industry and mining clients. The firm views its valve business line as a vital element in its Australia growth strategy.
Mr Duguid said: "Valve Tech is an excellent strategic fit for our business and gives us significant maintenance and repair capabilities in addition to our existing offering in the region. It strengthens our geographic reach in eastern Australia and introduces EnerMech to Valve Tech's broad client portfolio.
"Our valve business line is key to EnerMech's expansion plans in the Australian energy market and we are really pleased to be working with Chris Tabone and his team. The combined strengths of both businesses give us a very strong platform to become a major player in the valve supply, repair and overhaul market and there are many benefits for both parties."
EnerMechemploys more than 1,400 staff at its Aberdeen headquarters and bases at Great Yarmouth and around the world.