North Sea independent EnQuest has said the cost of its Alma Galia development is to rise by about £126million to £757million, as a result of additional work on the project.
It said the extra work on the central North Sea development, due on stream at the year-end, would extend the life of the floating production vessel to be used on the field by about 15 years.
It would also increase reserves on Alma Galia from 29million barrels of oil equivalent (boe) to about 34million boe and pave the way for additional wells to be drilled in a second phase of development.
EnQuest said about half, or £63million, of the extra spending would be to comply with changes to marine codes in the North Sea, which mean modifications to the floating production vessel being used for the project. These will include upgrades to the mooring and swivel systems of the EnQuest Producer – in Hamburg under refit before deployment later this year – and strengthening of its hull.
Operator and 65% owner EnQuest was unable to comment more yesterday on what the marine code changes were.
The other £63million was because work on the project had been affected by weather and "other cost factors", it added.
Chief executive Amjad Bseisu said: "The first phase of the project is now expected to generate significantly greater returns than those foreseen at the time of sanction.
"The further increase to 34million barrels of oil equivalent in gross proved plus probable reserves for Alma Galia represents a more attractive first-phase development and, with the newly-sanctioned improvements, more potential reserves with a second phase."
EnQuest also said yesterday it was now hopeful a retail bond it is issuing would raise more than £100million; twice the £50million initially estimated.
An offer period for its bonds ends on Friday.
The firm also said it had agreed a new £169million investment programme in its northern North Sea Thistle platform.
EnQuest added that its daily production in 2012 averaged 22,802 barrels of oil per day; just below the 23,698bpd seen in 2011.
Alma was known as Argyll when it was the first UK North Sea field to be discovered in 1971. It was abandoned in 1992 but brought back into production again under the name Ardmore from 2003-05.
Recommended for you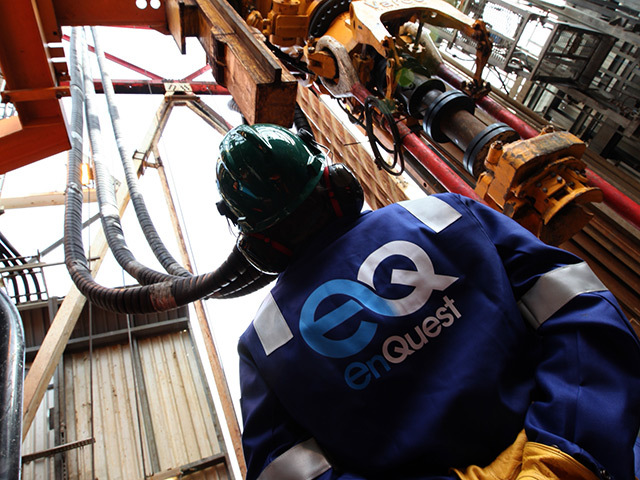 EnQuest buying Bentley discovery from Whalsay for up to $42m