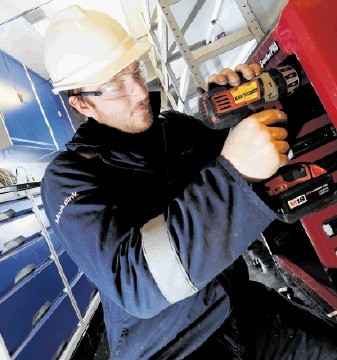 Aberdeen engineering services firm Aiken Group said yesterday it had won deals worth £9million over the last six months and hoped to add substantially to its workforce.
The firm, which employs 70 staff at its Torry base and also has 140 offshore contractors, has reported strong growth in its accommodation modules and service modules business, with projected turnover for the group this year of £15million against £13million last year.
The onshore staff total is expected to reach 100 by the end of this year, while the number of its offshore workers is expected to reach 200.
The firm, established 26 years ago, has more than doubled its turnover since a change of management five years ago, under managing director Danny Donald.
Mr Donald said: "Having the right people working with us has been a key factor in creating the right formula to meet the needs of our growing client base."
The company's business is almost exclusively in the North Sea and sales director Alex Wood said: "The proportion of overseas business must change."
Aiken is looking to expand the number of overseas partnerships focusing on Africa, the Middle East and Australia.
The firm, whose main shareholders are Mr Donald, operations director Norman Mackay and Jasmine Holdings, has contracts in Angola and Nigeria.
Clients include BP, Wood Group, Taqa and Dolphin Drilling for whom it recently designed and built accommodation and office modules for the Borgsten Dolphin rig.