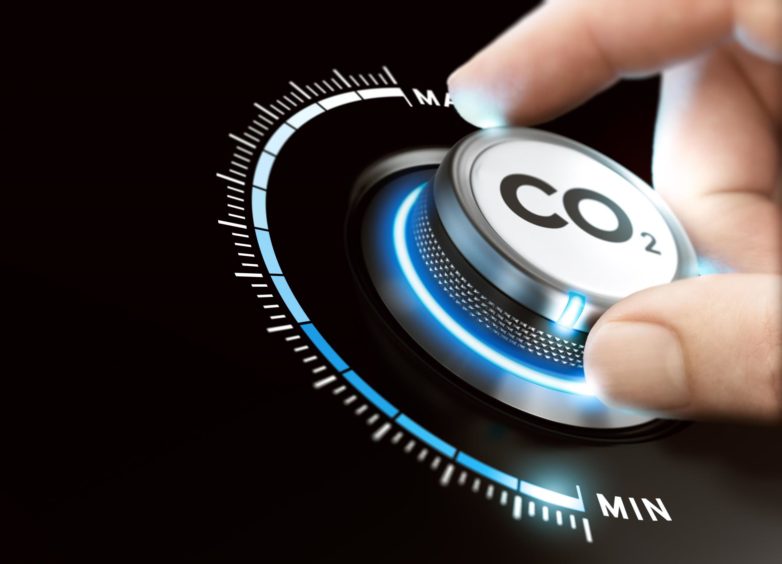 Carbon capture and storage (CCS) is seen as an essential requirement by the oil and gas industry for it to meet the targets of the Paris Agreement, however the only way it will become commercially viable is if companies collaborate to create shared-CCS hubs, according to Wood Mackenzie.
Achieving the 2°C goal of the Paris Agreement will require more than simply avoiding carbon. To cap global warming at 1.5°C or even 2°C, carbon removal will be essential.
Research from global natural resources consultancy Wood Mackenzie, shows the key to effective large-scale carbon removal is unlocking potential economies of scale through basin-wide CCS, effectively providing a community answer to a global problem.
"Under Wood Mackenzie's 1.5°C Accelerated Energy Transition scenario, the world will still be producing – and using – just shy of 30 million barrels of oil per day in 2050. At the same time, global natural gas consumption will total around 3,200 billion cubic metres of natural gas, despite significant growth in renewables," said Amy Bowe, head of carbon research at Wood Mackenzie.
"To keep global warming to within Paris Agreement limits, zero-carbon solutions ‒ renewables ‒ alone are not enough. We must think in terms of carbon avoidance and carbon removal, which means accelerating the upscaling of carbon capture utilisation and storage, starting now," she added.
Neeraj Nandurdikar, global head of power and renewables consulting, added that "scaling up CCS requires us to think of radically different and paradigm-challenging ways to solve the carbon problem."
"We must not just turn to innovative technologies and new policy and regulatory design but challenge our traditional business models and ask whether they are up to the task. 'Co-opetition' is the way forward ‒ joining forces with the competition."
In 2019, the world emitted around 33 gigatonnes of carbon dioxide (CO2). The current CCS projects in operation are capturing just a fraction of that, about 40 million tonnes of CO2 annually. This is due to both technical barriers and a lack of commercial incentive.
The most established capture technologies are energy intensive, which drives up costs, especially for applications with low-concentration CO2 source streams, such as cement or steel.
Newer technologies are less energy intensive but have lower capture rates and are less scalable. These technical barriers are compounded by a dearth of supportive policy environments and business models.
"If we are to have an impact on emissions, there needs to be a far more urgent and broader discussion of the viability of basin-wide CCS. Success will require economies of scale to triumph over economies of scope," said Nandurdikar.
"The current array of CCS projects suggests that industry appears to favour scope, however, prompting companies to focus solely on, say, capture or transport," added Nandurdikar.
"Where economies of scale are to be had in basin-wide storage, such projects should take precedence, matching large concentrations of emitters and large numbers of technically viable storage locations," said Nandurdikar.
Wood Mackenzie believes CCS clusters can play a pivotal role in harnessing economies of scale. Synergies are greatest where industrial point sources are near each other and a viable storage site.
CCS clusters and hubs could link multiple industrial emission point sources with common storage locations through shared transport infrastructure. Shared costs and liabilities help to de-risk the project for all participants and can make CCS feasible for smaller point sources, for which the solution would not otherwise be economical.
Wood Mackenzie mapped emissions sources using its asset-level data to identify potential sinks with right technical properties for large-scale CCS.
"We screened about 1,500 fields globally that could be possible candidates for large-scale carbon storage, with 62% of these in North America alone," said Bowe.
"We looked at four sites in detail. The four locations, within 100 km of industrial point sources, have the capacity to store more than 700 MtCO2. On technical considerations alone, three of the four would appear to be viable candidates for CCS hubs," she added.
"One of the most promising joined the Alexandria industrial cluster on Egypt's northern coast, which includes the two-train Egyptian Liquefied Natural Gas facility and the El Mex refinery, with depleted gas fields in the Nile Delta basin," said Bowe.
"Based on our assessments of the current emissions volume from the cluster and the storage capacity in the depleted Saffron and Rosetta fields, we estimate there to be 39 years' worth of storage potential ‒ at the upper end of the 35-40 year range required for CCS."
Certain factors are critical to making large-scale CCS cluster-to-sink projects work ‒ emission volumes, emission types, proximity to suitable subsurface reservoirs and existing transport infrastructure, for instance.
Favourable government regulations and tax policy are crucial to encourage companies to use technically advantageous sites, said Wood Mackenzie.
Recommended for you