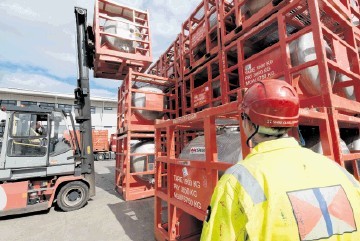 Aberdeen-based Swire Oilfield Services has opened an office in Kenya as part of a growth strategy in east Africa.
The supplier of specialist offshore cargo-carrying units is investing about £10.5million in its rental fleet and infrastructure in the African continent this year.
Wayne Manning, general manager and director of Swire Oilfield Services for sub-Saharan Africa, said: "The east coast of Africa is one of the most exciting exploration areas in the region. We have identified a growing demand for our quality equipment and services as a result of exploration inland on the great lakes and in remote and challenging locations.
"Activity both on and offshore is continuously growing. Oil and gas majors have recognised that the region is a hotspot frontier for reserves, with significant onshore discoveries in Uganda and Kenya by Tullow Oil and Total E&P as well as offshore oil and gas discoveries made in Kenya and Tanzania by BG Group, Statoil and Anadarko."
Swire Oilfield Services first began operations in Africa more than 10 years ago and now employs more than 120 staff there.