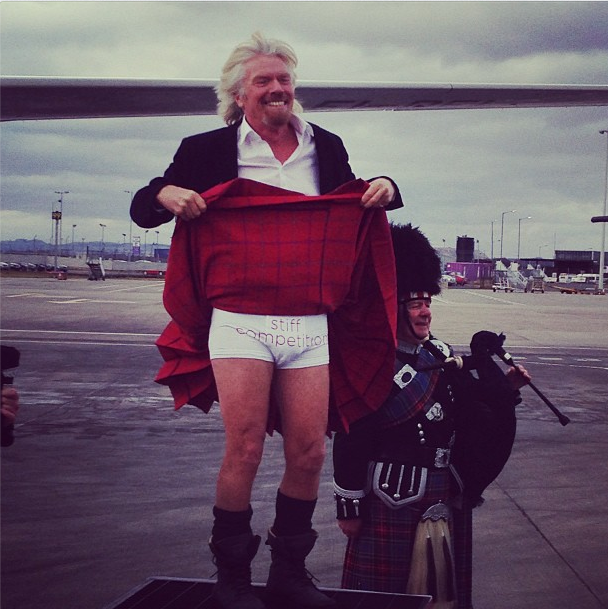 Virgin Atlantic said yesterday it would consider further Scottish flights to Heathrow if landing slots become available at the busy London terminal.
On the day Virgin's first Aberdeen-Heathrow flight took off, commercial director Edmond Rose said the airline would be keen to add more routes north of the border to its fledgling domestic services.
Mr Rose said that, although landing slots at the UK's main airport were hard to come by, should any become available Virgin would look at reintroducing a connection to terminals such as Inverness.
The Highland hub has not had a service to Heathrow since BMI pulled out in 2008, and many politicians and business leaders have since called for the route to be reinstated.
Virgin only picked up the landing slots for the new Aberdeen, Edinburgh and Manchester flights after British Airways had to give them up following its takeover of BMI, the only other domestic carrier which operated the routes.
Mr Rose said he was delighted all of the services on Virgin's domestic network were now off the ground following the launch of the thrice-daily Aberdeen-Heathrow flights.
He said: "For many years we worked with BMI, which flew from Aberdeen to Heathrow, and we were able to connect their passengers to our international flights. When British Airways took over BMI, it gave us an opportunity to take on the Heathrow landing slots BA had to give up.
"This is an important day for us, for Aberdeen and for passengers in the north and north-east of Scotland. We would look at more domestic flights from Heathrow, but the problem is the slots are incredibly scarce.
"While we would be really interested in doing more routes, it all depends on the Heathrow slots."
Mr Rose said north-east passengers were already taking advantage of Virgin's long-haul connections to destinations such as New York and Miami, adding that tourists from as far afield as Shanghai were also using the new domestic route to get to the north-east.
Nick Barton, interim managing director of Aberdeen International Airport, described Virgin's new service from the gateway as "a fantastic step for our airport, our region and our city".