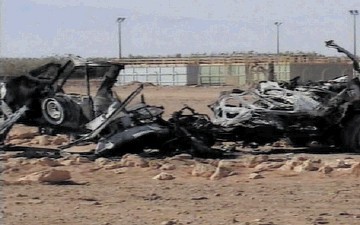 BP bosses and shareholders paid tribute yesterday to the workers killed in an al Qaida-linked terrorist attack at its gas plant in Algeria.
Two workers with Scottish connections were among 37 hostages killed at the In Amenas facility in the Sahara desert in January.
Alan Wright, a 37-year-old BP worker from Portsoy, was part of a group of about 30 terrified workers who fled into the surrounding area while gunfire rang out behind them.
At BP's annual meeting yesterday, company chairman Carl-Henric Svanberg said: "I'd like to pay a tribute to our employees.
"They continued to show their qualities again this year, not least in the way they responded to the violent events in Algeria in January.
"This tragic episode underlined both the tough nature of the work our people do, but also the great spirit in the company. Today we remember the colleagues and co-workers who died in this attack."