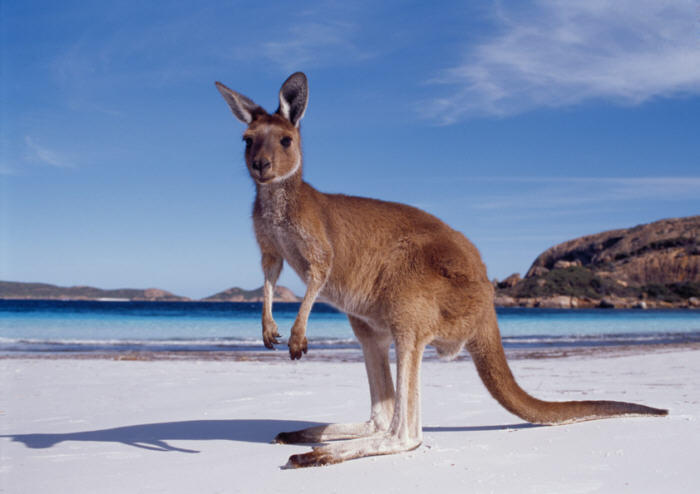 Scottish Development International (SDI) said yesterday that Australia was the "big prize" for north-east firms looking at Asia.
The trade promotion body is aiming to "double or triple" the number of Scottish oil and gas firms operating in the Western Australia energy hub.
About 35 Scottish energy service firms are already taking advantage of the boom in the southern continent, where more than £15billion of investment in new oil and gas projects is expected to be spent over the next five years.
The comments were made at an export breakfast in the Marcliffe Hotel, at Pitfodels, Aberdeen, following last February's SDI trade mission to Perth.
One of the panel speakers, Ivor Ferguson, chief executive of Global Energy Group in Asia-Pacific, said: "The market for offshore products and services, which forms the backbone of the Scottish supply chain, is already significantly growing in Asia."
Australia is expected to become the world's second largest producer of liquefied natural gas by 2020, with around 34 of its basins still largely unexplored.
Mr Ferguson said: "The scale of the projects in Australia is mind-boggling."
He added, however, that the skill shortage was even more acute than in the North Sea, with firms often required to import their own staff.
Frank Boyland, senior director for Asia at SDI, said: "It's not perfect, it's not cheap to do business there, but I would say that there are very few places in the world that offer the economic opportunity and the ease of doing business that Australia offers."
Trade organisation Subsea UK, which launched its export guide to doing business in the continent at yesterday's event, focused on the subsea supply chain.
Neil Gordon, chief executive of the industry body, said that the size of the market was a challenge, with firms needing to look closely at where their products would fit.
Australia is the third largest export market for Scotland-based companies, with oil and gas service sales to the country at £725million in 2011-12, up 9.4% year-on-year.
"Comfortable stepping stone" by Bill Bayliss
Australia is a culturally comfortable stepping stone to the emerging Asian markets, particularly India and China.
Our geographical distance to Australia is shortened by cultural closeness.
We have a shared lifestyle – our people want to live in Australia with its good schools, medical support, and safe communities.
We share language, values, work ethic and even humour. We share similar rules of law, transparent banking and fair tax systems with sensible border conditions. We share attitudes to risk and similar geologies, creating familiar technological and geographical frontiers.
It is definitely the right place to invest, and economic conditions are encouraging. More than £122billion worth of projects are being considered in Western Australia alone, of which £84billion are related to oil and gas.
North Sea expertise has a particularly significant role to play in offshore developments taking place in Australia. Companies like ours are investing heavily and importing technical innovations and well-honed experience to Australia from one of the world's most challenging environments, the North Sea.
In 2009, when Viking SeaTech was awarded its first contract with Woodside Petroleum the company sent two men to Western Australia with just 25 miles of chain and 100 tonnes of anchors. We continued to invest boldly and now have around £20.3million worth of equipment in the region. We opened our new Perth office last May and our ambition has been rewarded; we now work for every major operator in Australia. I would urge others to follow, invest and grow.
Bill Bayliss is chief executive at Aberdeen-based offshore support specialist Viking SeaTech
Recommended for you

'We're hybridising everything': Amp Energy and the future of energy storage