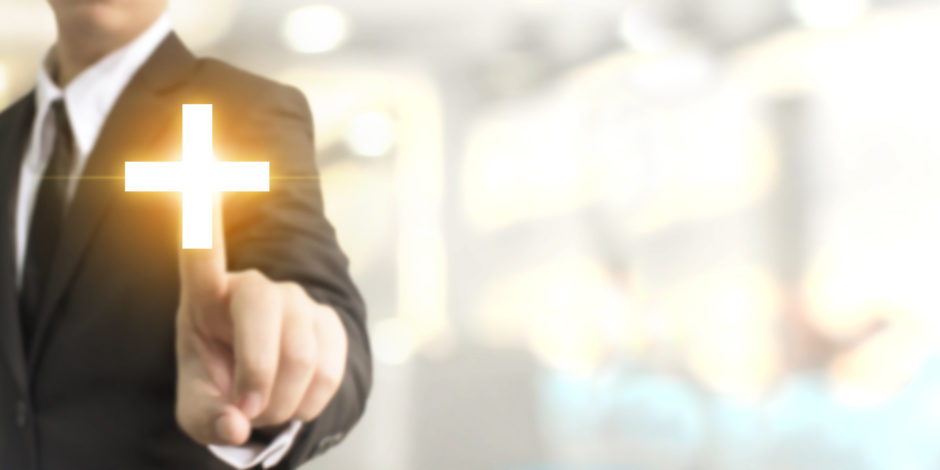 Anderson Anderson & Brown Corporate Finance ("AABcf") is delighted to share with you our Deals+ update for H1 2021 in conjunction with Energy Voice, highlighting selected Energy M&A and Fundraising transactions across the UK
A year on from being hit by some of the biggest challenges the upstream E&P sector has faced and, so far in 2021, we have seen a greater volume of disclosed North Sea deal value than in the whole of 2020. The oil price is riding above $75 at the time of writing. What a difference a year can make after Brent Crude prices touching $20 and WTI turning negative. The success of the vaccine roll-out globally, and particularly in the UK, has helped fuel confidence in the markets. This is reflected in a hike in Chinese demand that is meeting limited supply for a wide range of commodities and also a strong equity market for oil majors in 2021.
With Brent Crude prices touching c.$75 for the first time since late 2018, we are beginning to see increased market stability, particularly amongst E&P operators which in turn has helped bridge the valuation gap we seen in 2020, with seller and buyer expectations beginning to align. Stand-out deals in H1 2021 include ExxonMobil agreeing to sell most of their non-operated upstream assets in the UK Central and Northern North Sea to NEO Energy for $1 billion. The deal will result in NEO doubling its production.
Another Norwegian privately backed E&P company that aspires to grow is Waldorf Production. In early March it was announced that Waldorf are to acquire Cairn Energy's stakes in Catcher and Kraken in a deal worth £330 million, boasting production to around 25,000 boed. Waldorf also announced an agreement reached with Ithaca. The addition of these significant producing assets and prospects is a major achievement for Waldorf, which has since indicated that the company is in the running for even more deals.
While change is inevitable, it is worth highlighting that although society is demanding the provision of sustainable energy, hydrocarbons are here for some time. The need to promote and enhance sustainable energy sources has been incredible as pressure from multi-stakeholders in traditional E&P companies and their triple bottom line has seen an rapid acceleration in the requirement to be 'green' – not just be seen to portray the image. As we head into H2 2021 we expect further consolidation in the upstream markets with newcomers such as Waldorf and NEO expected to be at the forefront of activity as we head into a new wave of M&A in the North Sea.
Mergers and Acquisitions
| Sold | Buyer | Description |
| --- | --- | --- |
| Expro | Franks International | Franks International NV, Amsterdam, The Netherlands, a provider of engineered tubular services to the oil and gas industry, entered into a definitive agreement to combine in an all-stock transaction with Expro International Group Holdings Ltd, Berkshire, England, a company that surveys and manages oil and gas wells, from the exploration stage through to development and production. |
| Zennor Petroleum | NEO Energy | Neo Energy Oil & Gas Ltd, London, England, a Hitecvision portfolio company that produces oil and gas, acquired Zennor Petroleum Ltd, Guildford, Surrey, England, an independent oil and gas company. The transaction provided an exit for Kerogen Capital. |
| Tulip Oil Netherlands BV | Kistos Plc | Kistos Plc, London, England, has entered into an agreement to acquire Tulip Oil Netherlands BV, Den Haag, The Netherlands, owner of offshore gas fields via its wholly-owned subsidiary, Tulip Oil Netherlands Offshore BV (TONO). Total consideration €220m. |
| Peter Brotherhood | Howden Group Ltd | Howden Group Ltd, headquartered in Renfrew, Scotland, with offices worldwide, provider ofmission-critical air and gas handling products and services to the industrial, power, oil and gas, and mining industries, has acquired Peter Brotherhood Ltd, Luton, England. |
| Cairn Energy | Waldorf Production | Waldorf Production, has announced the acquisition of Capricorn North Sea Ltd, London, which owns interests in the UK Catcher and Kraken fields, from Cairn Energy Plc, Edinburgh, Scotland. Completion is expected in the second half of 2021. |
| ExxonMobil | NEO Energy | Neo Energy Oil & Gas Ltd, London, England, a Hitecvision portfolio company that produces oil and gas, agreed to acquire ExxonMobil CNNS Ltd, a newly formed company that holds the majority of the UK offshore assets of Exxon Mobil Corp, Texas, USA, which explores for and produces petroleum and natural gas and supplies refined petroleum products. |
| Petrofac (UK Training Business) | 3T Energy Group | 3T Energy Group Ltd, Dorset, England, a provider of training services in the energy sector, a portfolio company of Blue Water Energy, agreed to acquire the UK Training business of Petrofac Ltd, headquartered in London, England, a provider of services to the oil refining and production, gas treating and petrochemical industries. |
| Burntisland Fabrications | InfraStrata Plc | InfraStrata Plc, London, England, provider of gas storage services, strategic infrastructure projects and physical asset lifecycle management, acquired substantially all of the assets of Burntisland Fabrications Ltd (BiFab), Dunfermline, Scotland, a company that produces major fabrications for the offshore oil and gas industry. The facilities will trade under the Harland & Wolff brand. |
| Subsea Engenuity | James Fisher & Sons | James Fisher and Sons Plc, Barrow-in-Furness, Cumbria, England, a provider of marine engineering services, acquired Subsea Engenuity Ltd, headquartered in Aberdeen, Scotland, a provider of engineering services. |
| Zi-Lift | Schlumberger | Schlumberger Oilfield UK Plc, Gatwick, West Sussex, England, a subsidiary of Schlumberger Ltd, Houston, Texas, USA, a provider of global oilfield and information services with major activities in the energy industry, acquired ZI-LIFT Ltd, Aberdeen, Scotland, developer and manufacturer of artificial lift technology with the oil and gas market. |
| Camm-Pro | MBO | Management buy-out of Camm-Pro Ltd, Aberdeen, Aberdeenshire, Scotland, which specialises in structuring and delivering development, engineering, construction management and assurance services to independent oil and gas exploration companies, from PX Group Ltd, Stockton-On-Tees, England, provider of engineering, operations and maintenance services. |
Fundraisers
| Company | Funders | Description |
| --- | --- | --- |
| Spex Group Holdings | BGF | Spex Group Holdings Ltd, Aberdeen, Scotland, a specialised service provider and innovator of energetics products to both subsea and downhole environments in the global oil and gas industry, secured an undisclosed follow-on investment from BGF. |
| Longboat Energy plc | Private Placement | Longboat Energy Plc, London, England, a company which holds oil and gas interests in the Norwegian Continental Shelf, seeks admission to the AIM market of the London Stock Exchange. New capital of £35m will be raised via a placing and subscription for ordinary shares. |
| Deep Casing Tools | EV Private Equity & Scottish Enterprise | Deep Casing Tools Ltd, Aberdeen, Scotland, a company that designs and manufactures casing and completion tools for oil and gas extraction, secured funding of £1.6m from Scottish Enterprise and EV Private Equity. The proceeds will be used by the company to increase capital expenditure investment and bring new technologies to the global market. |
Recommended for you

The Energy Capital MP: New SNP Commons leader Flynn's North Sea record