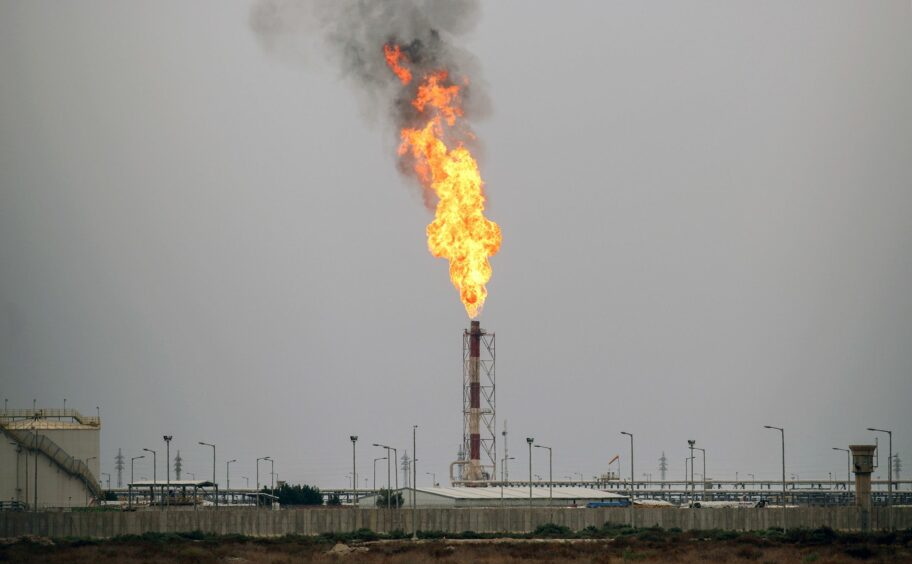 Oil companies have long been the target of environmental protestors, but recent campaigns have seen a much wider list for activism.
The aim is the same: stop the development of fossil fuels, in order to limit climate change. Campaigners are seeing those who enable oil companies as playing a role in continuing this unsustainable development – and also as being more open to persuasion.
Lawyers and banks have come under pressure and now, the Clean Creatives campaign aims to persuade ad and PR agencies to ditch oil and gas.
"Look at how empires have fallen in the past," Jamie Henn told Energy Voice. "They fall when the pillars of support begin to crumble. If you can pull away the banks and lawyers and advertisers they become increasingly isolated."
Henn has an established pedigree in the space, as co-founder of 350.org.
Playing for time
Companies first reacted to the climate problem through rejection. They denied the problem was occurring and lobbied governments against taking action.
"They lost that fight. The latest gambit is to delay the shift to renewables," Henn said.
These companies run "sophisticated propaganda campaigns", he said, that attempt to convince people that the problem is under control. "They say there's no need for more regulations – and in the meantime they can extract as much gas and oil as possible."
Even those companies that have set out transition plans, such as BP and Shell, are not ambitious enough. "Delay is deadly. Any advertising trying to delay the government crackdown is working at cross purposes," he said.
Further, there are risks for those working in the space. BP, for instance, faced an Ofcom complaint around false advertising in late 2019. Shell has come under fire from the Dutch advertising regulator in August over its offer of carbon offsets at its fuel stations.
Henn acknowledged that such regulations were weaker in the US, but noted that change was coming. On September 14, for instance, Vermont filed a lawsuit against a number of oil companies on misleading statements and advertising.
While the first thrust of these investigations is focused on the oil companies themselves, there are signs that advertising agencies are next.
Drawing a line
In addition to the legal risks, though, there are also reputational risks. Companies from more and more sectors are talking about how to respond to climate change.
The Clean Creatives campaign attempts to highlight this by encouraging ad agencies' other clients to disclose who work is being done for. "We hope they will take that a step further and drop ad agencies that are doing this work," he said.
The campaign encourages people and companies to sign a pledge not to work with the oil industry. The pledge for buyers is that they will not work with ad agencies that have fossil fuel industry clients.
As far as Henn is concerned, there is no scope for any quarter to be given to oil companies. "Activists' role is to clarify. We need a clear line and a strong approach. There can be no investments in fossil fuels," he said. As such, any ESG rankings that attempt to quantify the companies is a distraction, that plays to the industry's advantage, he said.
Up next
While Clean Creatives focuses on advertising, there is scope for further action.
Henn noted various efforts focusing on the law firms involved in the energy industry. This focused initially on persuading lawyers not to defend companies against climate change lawsuits. This is expanding to cover more work done for the industry, including purchases and deals.
Another group, ClientEarth, highlighted legal risks for banks this week. A letter said that financing for Shell and Siccar Point, in the light of the Cambo development, would expose banks to "significant financial and legal risks with no clarity on how these will be managed".
Some news organisations have pledged not to accept ads from oil companies. A campaign was launched in August to target the New York Times.
"Another interesting area is analysts and business advisors. Groups like McKinsey or Boston Consulting Group (BCG). How can these companies say they support the Paris Agreement if they are willing to create future scenarios that are not aligned?" Henn said.
Future campaigns may also look at vehicle manufacturers and construction. "I hope people get inspired to go after anyone they can think of," he said. "We want top down legislation but we know pressure comes from the bottom. We are looking at all the levers and we want to yank them all."