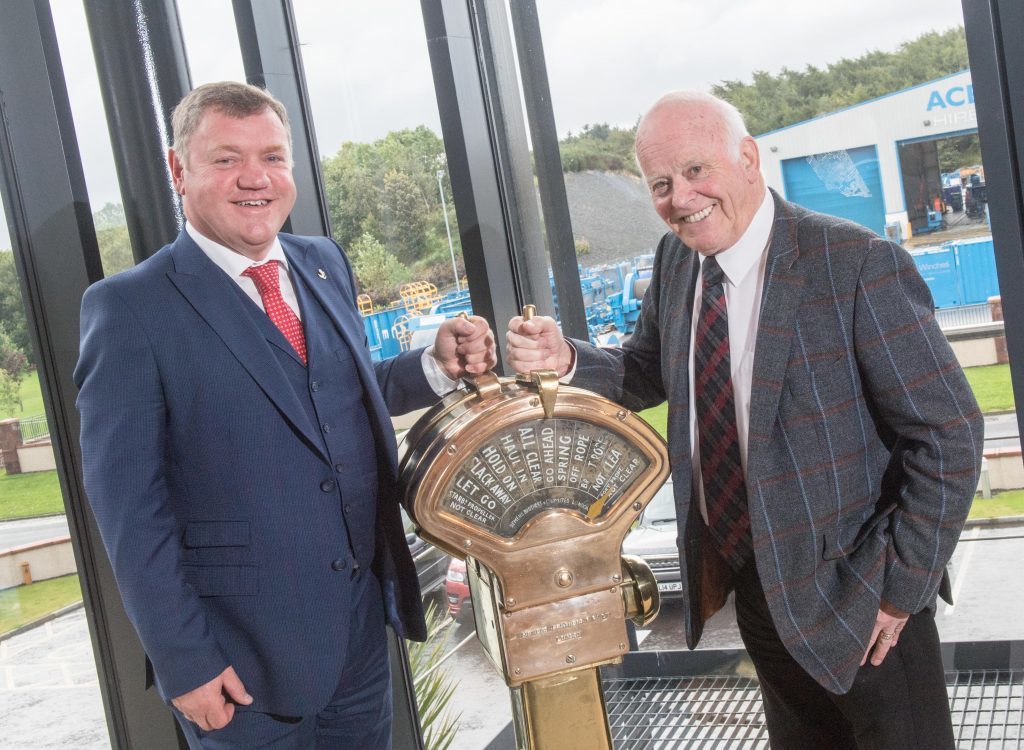 Balmoral Group has sold ACE Winches back to founder and former chief executive Alfie Cheyne after the relationship between the two north-east businesses soured.
Engineering group Balmoral built a majority 70% stake in the Aberdeenshire deck machinery specialist from 2017-2019, but relations have gone south amid a recent court bust-up.
Balmoral said the Cheyne family has today exercised an option, in line with its original agreement, allowing it to buy ACE back.
Earlier this year, Mr Cheyne and his wife Valerie accused Balmoral of abusing its position as controlling shareholder and of mounting a campaign to "marginalise" them and force the sale of their remaining 30% stake at below market value.
Balmoral denied the allegations as "unduly suspicious and conspiratorial", however a judge turned down a request to dismiss an "unfair prejudice" petition from the Cheynes.
Mr Cheyne launched Alfred Cheyne Engineering in 1992, rebranding the company as Ace Winches 14 years later.
He was named chief executive of the Year in the 2013 Scottish Business Awards.
But the downturn which struck in 2014 strained ACE's balance sheet.
In 2017, Balmoral received a minority stake in Ace in exchange for an initial investment, before making a fresh cash injection and becoming majority shareholder in late 2019.
Balmoral announced major changes to ACE's top order in January 2020 following a strategic review.
Mr Cheyne's chief executive position was filled by former chief operating officer, George Fisher, and the husband and wife team were moved to non-executive roles.
Mr Milne told the Cheynes he wanted to buy their 30% shareholding in June 2020.
But the Cheynes' wished to regain control of Ace by exercising an option to buy Balmoral's shares.
They raised the petition with the court and Lord Tyre granted a number of interim interdicts in July.
The new deal marks an end to the court dispute between the firms.
Jim Milne, chairman and managing director of Balmoral Group, said: We have enjoyed working with the management and staff of ACE Winches and wish them all the best for the future."
Alfie Cheyne added: "Balmoral has been incredibly supportive to ACE Winches over the last few years and has positioned the business well for continued growth.
"I look forward to an exciting new chapter ahead in the development of the business."
Recommended for you

Ace Winches unveils plans to open new base in Houston