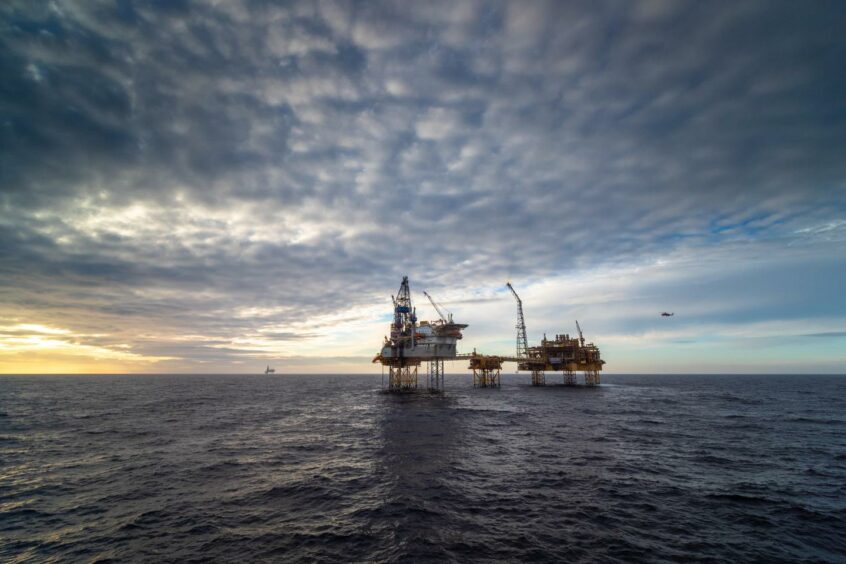 The chairman of the Oil and Gas Authority (OGA) underlined the importance of the North Sea to the energy transition during an event in London yesterday.
Tim Eggar told delegates at the combined PROSPEX and PETEX conference that maintain exploration and production will be vital to satisfying domestic energy needs.
Debate about oil and gas and the role the industry has to play in the drive to net zero continues to rumble on in the UK, with climate concerns ever increasing.
Mr Eggar said: "Oil and gas currently provide around three quarters of total UK energy consumption. All forecasts, including the independent Climate Change Committee – point to them being required for heat, power and transportation for the foreseeable future.
"If we need to be reminded of their importance to daily life, we only have to look back a matter of weeks, when we saw long queues at petrol stations and a gas crisis which brought the prospect of higher gas bills for millions of consumers. Security of supply is back in vogue – not before time.
"Our own analyses show domestic gas production has less than half the carbon footprint of imported LNG. In fact, we can produce gas with a lower carbon footprint than almost all other producing countries. So, it really makes no sense to be more reliant than we need to be on imports – particularly from countries with less to no commitment to reducing their emissions."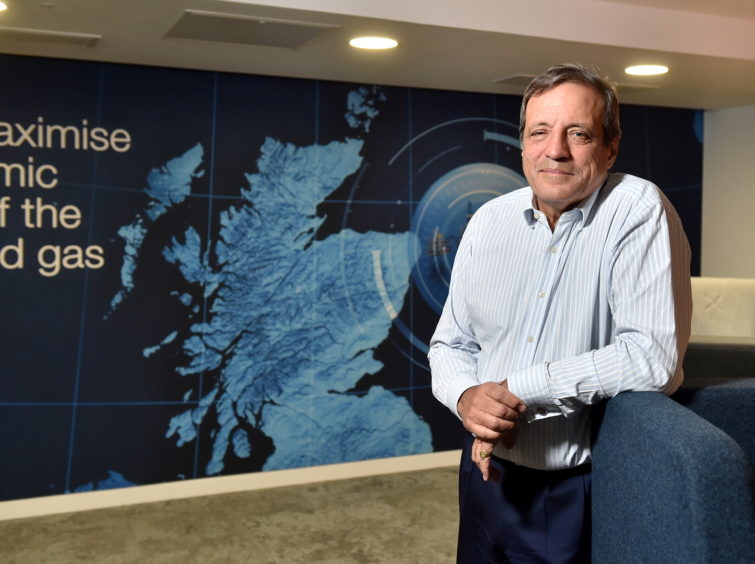 As part of the North Sea Transition Deal, a pact between industry and government, North Sea companies have committed to halving their emissions by 2030.
That's with a view to becoming a fully net zero basin by 2050.
Mr Eggar told delegates that industry must do much more to ensure it lowers its carbon footprint and exceed these targets.
He said: "Industry's social licence to operate is barely holding. Failure to deliver the transition deal is not an option…. These emissions targets should be viewed as the absolute minimum. Industry should look to smash these targets, not just meet them."
For its part, Mr Eggar said the OGA would continue to "hold industry to account on their side of the bargain by very closely tracking, monitoring and reporting on progress".
He finished his speech by outlining what he described as a bright future for the highly skilled geosciences community, who would be needed to help ramp up vital carbon capture and storage solutions to scale.
He added: "We're blessed with world class CO2 storage potential here in the UK. This is our chance to be world leading…There is a tremendous opportunity to meet not just the UK's requirements for carbon removal, but to support the storage of carbon dioxide from the rest of Europe. The success of CCS is going to depend on you – people who understand the rocks, understand the infrastructure, understand the risks and opportunities."
Recommended for you

Activists begin High Court hearing over North Sea oil plans