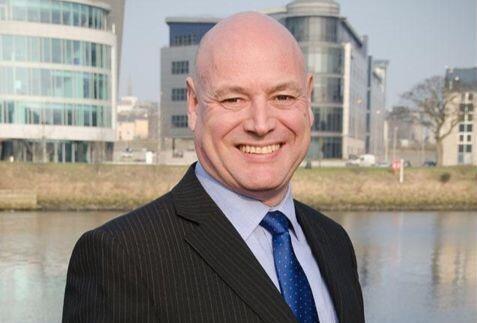 Aberdeenshire-based engineering company Infinity expects to double its headcount over the next three years in an aggressive push for growth.
It comes as the company "has experienced and forecasts substantial growth" in oil and gas projects and operations contracts, while also predicting further work in carbon capture, hydrogen and floating wind.
Infinity, based in Westhill, is focussed on oil and gas and subsea projects, however it said that New Energy developments are expected to account for 50% of its revenues by the end of 2024.
The surge in headcount will more than double the firm's current total of 30 employees.
To lead the growth, Infinity has appointed industry veteran John Wilson as its new chief strategic officer.
Mr Wilson was the former managing director of engineering firms ClerkMaxwell prior to its sale to Costain Group, and of Step Change Engineering ahead of its takeover by THREE60 Energy.
He said: "I am delighted to be joining the team at such an exciting time in our growth trajectory. Our target is to be the Engineering Consultancy of choice for clients across the industry.
"In my position, I will support the strategic development and implementation of growth areas to ensure we achieve this goal."
Managing director Mark Banks added: "John has an incredible track record, and his experience will be crucial as we increase our offering to a wider client base and new sectors. Infinity has built a reputation for high-quality engineering solutions that add real value for our clients.
"These standards are core to our ethos and underpin the company as we move into this latest phase."
Recommended for you

Aberdeen oil and gas engineering firm appoints new business development director