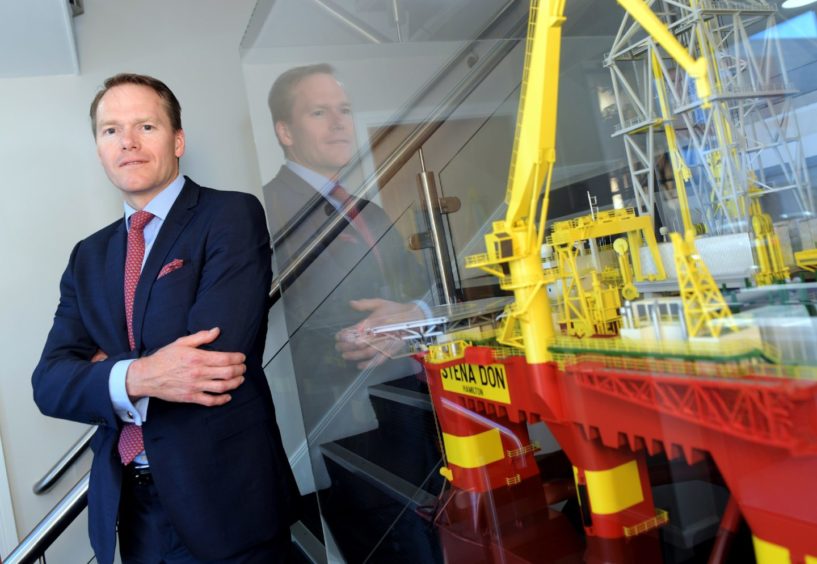 Stena Drilling has struck a purchase option agreement for a new "state-of-the-art" drillship.
The vessel, which has been built by Samsung Heavy Industries, would allow the Aberdeen-based contractor to offer the market a new service with a low carbon footprint.
Erik Ronsberg, chief executive of Stena Drilling, said: "Our plan is to fit the drillship according to our specifications with hybrid technologies including the use of batteries. If we find a suitable contract, we will use the option to buy the unit."
As part of its efforts to help companies decarbonise their operations, Stena is "taking the responsibility to offer safe and efficient services within energy supply".
That includes investing in renewables, through Stena Renewable, and working to transition to fossil free shipping.
Stena's current fleet consists of two semi-submersible units and four MPD Capable Ultra Deep Water DP3 drillships.
Just last week, Samsung Heavy Industries, of South Korea, announced it had found a buyer for one of its drilling vessels.
It was originally built for Ocean Rig but was cancelled in 2019 after the company was acquired by Transocean the prior year.
Delivery of the drillship, which was sold for around $245 million, is scheduled for 2023.
Recommended for you

Stena Drilling lands deal with Petrofac as Gannet E expansion project progresses