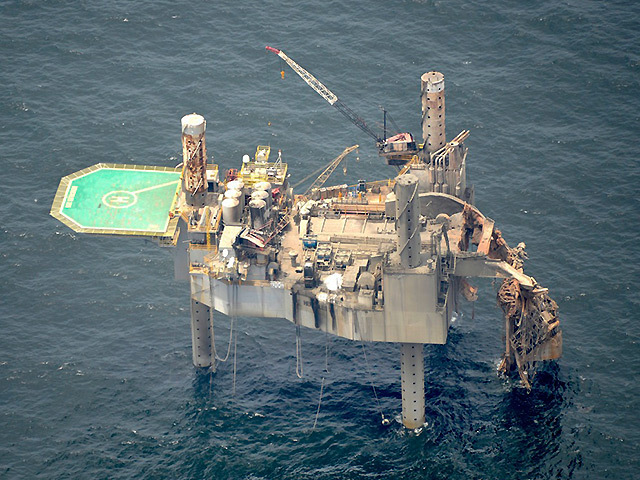 New footage showing the aftermath of the two-day rig blaze in the Gulf of Mexico has been released.
The On Wings of Care environmental group, which monitors the Gulf for pollution or damage, flew over the site of the Hercules 265 rig after the fire had been extinguished yesterday.
The rig, which caught fire on Tuesday night after gas from a blown out well ignited, was finally extinguished when the uncontrolled flow of gas was sealed by sediment.
Walter Oil and Gas had evacuated its 44 workers from the rig on Tuesday hours before the blaze, after losing control of the well. It is thought the fire may have been cause d by friction from sand in the blowout preventer, which also caught fire.
As the fire continued to burn, part of the structure collapsed, although US Coastguard officials confirmed the jack-up rig is still intact.
Plans to drill a relief well to stem the gas flow had been made, with safety officials now looking at what steps to take next following the well being bridged over.
"There are currently firefighting and other marine vessels on site involving personnel from Walter, Hercules, Wild Well Control, other professional engineering contractors, and relevant federal agencies," the Bureau of Safety and Environmental Enforcement said in a statement last night.
"At present, response personnel are conducting aerial observations and monitoring the situation."
Experts believe the gas leak will not have caused significant environmental damage, with the methane leaving a brief sheen on the water before dissipating.
See On Wings Of Care's flyover of the fire-damaged rig below