Houston-based oil technology firm Flotek is to snap up fellow Texans Eclipse IOR Services.
The deal, worth $6.5million cash plus an undisclosed amount of stock, should be completed by the end of next month.
Oil recovery specialists Eclipse provides technology and services for energy market producers around the world.
"The addition of Eclipse to the Flotek EOR team will be an important milestone in the development of our enhanced oil recovery strategy and business platform," said chief executive John Chisholm
"Jay Portwood and his team have developed a far-reaching reputation for being the leading innovators in the application of polymer technology for EOR and in the process have built a client base of the leading EOR companies around the globe.
"The combination of Eclipse's existing technology and service breadth with Flotek's chemistry and consulting initiatives should create immediate opportunities to become a significant player in global EOR markets."
The company said it would enter into employment agreements with Eclipse president Jay Portwood and his staff.
Recommended for you
X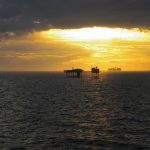 Enhanced oil recovery may be key to millions of extra North Sea barrels