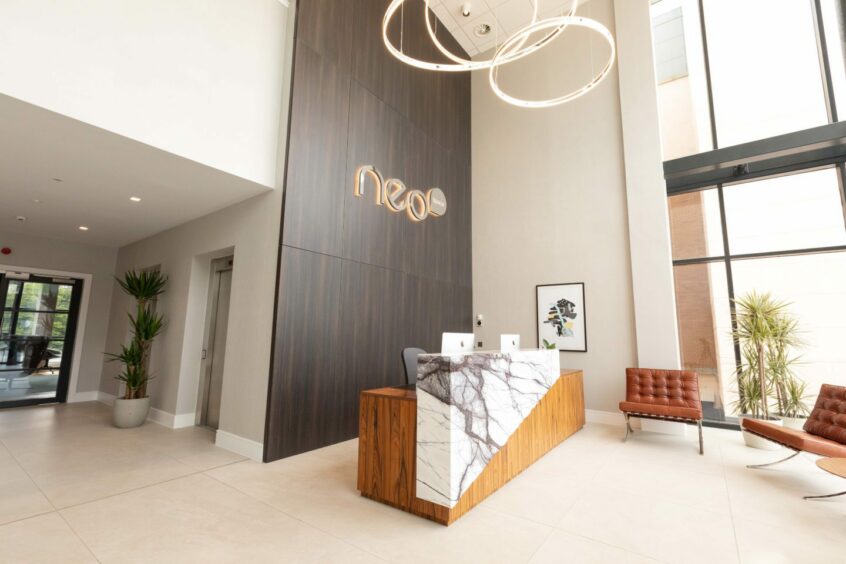 Australian autonomous systems company Abyss Solutions has announced Aberdeen as its new European hub creating up to 30 jobs.
The global firm recently moved into its new office at Neospace in the city's Riverside Drive.
Founded by four scientists and engineers from The University of Sydney in 2014, Abyss Solutions use machine learning and robotics to inspect assets and detect anomalies such as corrosion for critical infrastructure across land, sea, air, and space.
It currently has offices in Australia, Brazil, Pakistan and USA, but said it had chosen to open in the Granite City due to the "experience and talent pool" available in the north-east.
The company said it hopes to hire between 20 to 30 people during the next two years.
'Made sense' to choose Aberdeen
The firm's expansion has been made possible after a recent investment of £12.1 m ($15 m) in new venture capital funding from AirTree, an early investor in breakout tech companies, to help drive the organisation's regional strategies.
Abyss Solutions head of region Europe and Africa John Murray, who has previously worked for Wood and latterly sales senior vice president for Ethos Energy Eastern Hemisphere, said: "With mature assets in the North Sea, it made sense to create our new European hub in Aberdeen to support clients on the ground.
"We strategically selected this location due to the proximity of the UK North Sea, Norwegian and Dutch waters, and the multitude of engineering experience that exists here.
"As an innovation centre that embraces collaboration in technology development, we believe that our new location will enable Abyss to grow and support a customer base across Europe and Africa."
Abyss has worked on many structures across the world including Sydney Opera House and the Hoover Dam in the USA.
Mr Murray said: "Our Abyss Fabric solution conducts inspection at scale and analyses corrosion, enabling our clients to reduce OPEX, prioritise maintenance plans, extend the life of their asset, and reduce emissions by enabling remote inspection work thus helping our clients achieve their net zero targets."
Build energy sector portfolio
Neospace was launched in the city last year following an £18 million investment by Michelle Mone and her husband Doug Barrowman.
Abyss Solutions co-founder Masood Nasqhbandi said: "We are excited to lay down roots here in Aberdeen as we continue to strengthen our energy sector portfolio.
"It is an opportunity for us to tap into the excellent pool of local talent, from graduate level to experienced professionals as we look to expand the team in the coming months."