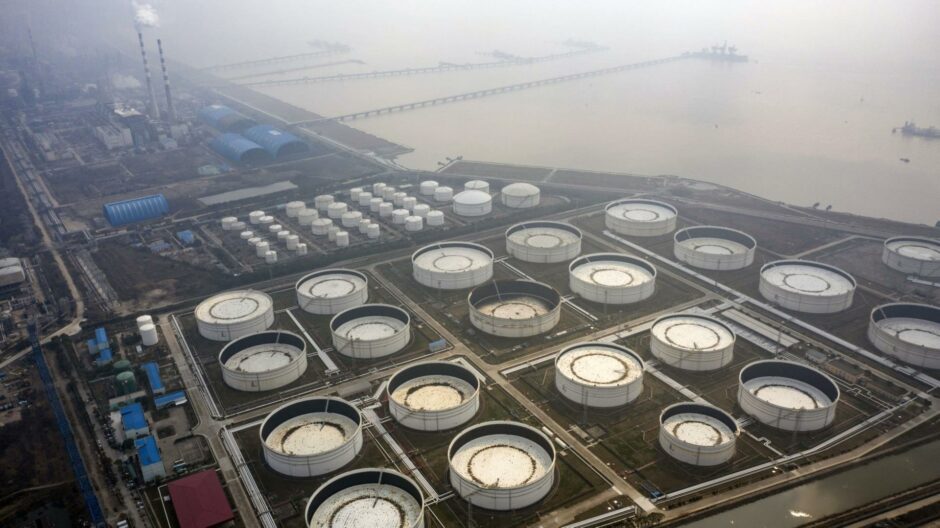 Oil is set to end a volatile year modestly higher as investors look ahead to a potential rebound in Chinese demand next year and brace for the possibility that less Russian crude will make it to buyers.
West Texas Intermediate futures rose above $79 a barrel and are up about 5% for the year after swinging more than $60 over the course of 2022. China is currently tackling surging virus cases and fears are mounting about a fresh global outbreak, but there's optimism demand will eventually rebound in the world's top crude importer.
The global Brent benchmark has traded in a $64 range, the largest since 2008, and at times experienced the biggest weekly swings on record. At their peak shortly after Russia invaded Ukraine, prices surged past $139, but the gains have largely evaporated as fears mount of a global economic slowdown.
Meanwhile, gasoline futures rose to a one-month high in intraday trading in New York. US four-week average demand for the fuel jumped by more than 3% last week, the biggest weekly gain since early August, according to data from the Energy Information Administration. This helped trimmed national stockpiles and pushed pump prices higher.
Prices
WTI for February delivery rose 80 cents to $79.20 a barrel at 10:07 a.m. in New York.
Brent for March rose $2.20 to $84.46 a barrel.
Updated 17:15 30/12/22.
Recommended for you

Oil Ekes Out a Gain as OPEC-Led Rally, Demand Outlook Fade