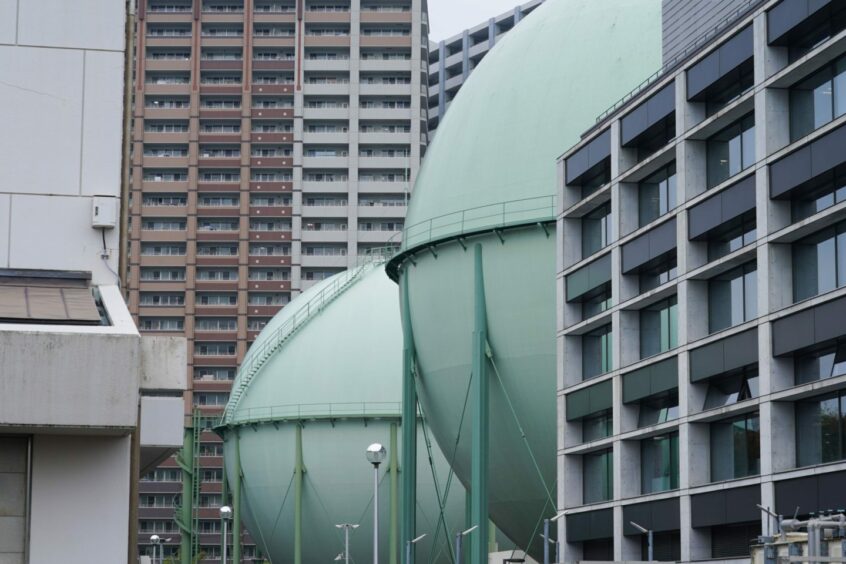 A Tokyo Gas Co. unit is in advanced talks to buy US natural gas producer Rockcliff Energy in a deal worth about $4.6 billion, including debt, a person with knowledge of the matter said.
Houston-based TG Natural Resources, which is majority-owned by Tokyo Gas, is discussing purchasing Rockcliff from private equity firm Quantum Energy Partners, said the person, who requested anonymity discussing confidential information. An all-cash deal could be announced as soon as this month, though it's possible — as with all deals that aren't finalized — that terms change or talks collapse.
Tokyo Gas shares dropped as much as 5.7%, the most since July 6, on news of the talks, which were first reported by Reuters.
Representatives for Quantum Energy Partners and Tokyo Gas declined to comment. Rockcliff didn't immediately respond to an email seeking comment.
This is the latest move by an Asian firm to secure natural gas supply amid the global energy crisis. Tokyo Gas purchases liquefied natural gas from the US, and procuring a producer like Rockcliff gives it exposure to upstream prices.
Japan's government is reevaluating how it can enhance energy security in the face of a fuel crunch at home. US gas is attractive to Japanese importers, who want flexible supply that can be shipped to either Asia or Europe depending on prices and demand.
Inpex Corp., Japan's top gas explorer, inked a deal last month to procure LNG from a US project for 20 years. Jera Co., Japan's top power producer, bought a $2.5 billion stake in a US LNG exporter in 2021.
Bloomberg reported last year that Rockcliff was weighing its possible sale worth $4 billion or more. Founded in 2015, the company pumps the daily equivalent of more than 1 billion cubic feet of gas from the Haynesville Shale in East Texas.
Recommended for you

Upstream oil and gas M&A opportunities in Indonesia for 2023