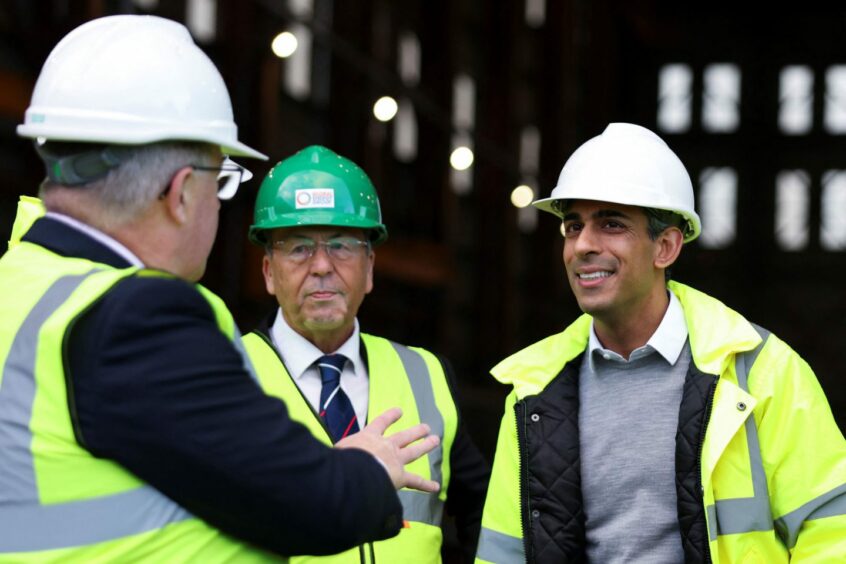 The two Scottish bids to become job-creating "freeports" with special tax status have been confirmed by the UK and Scottish government two days after we exclusively revealed the winners.
Cromarty Firth, which operates in the Highlands, and Forth Ports, which includes Fife, were officially named as "green freeports" while Prime Minister Rishi Sunak visited Scotland.
He said: "I am absolutely delighted that the first minister and I can announce the delivery of our shared ambition for people in Scotland today with not one but two excellent Green Freeport areas."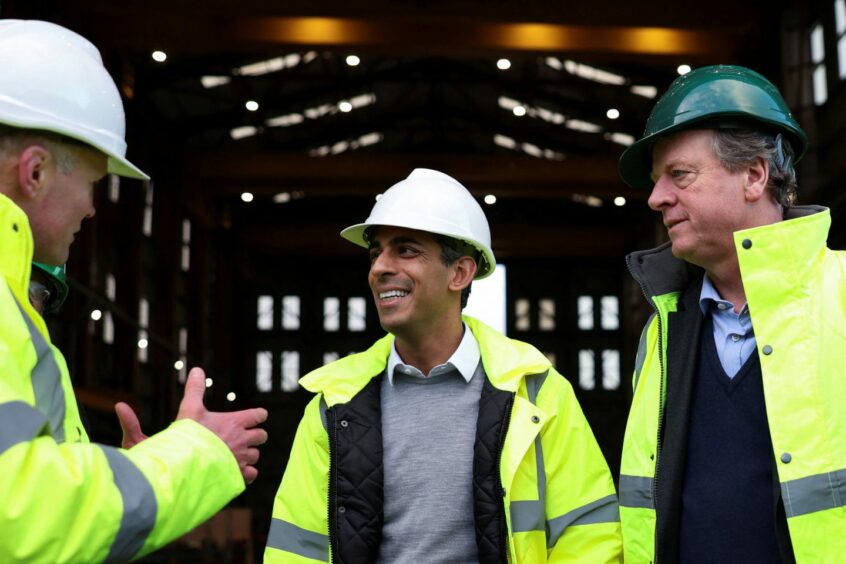 It's hoped the awards will create as many 75,000 jobs and boost the local economies in the Highlands and in Fife.
Deputy First Minister John Swinney said: "This is a milestone achievement in the process to deliver Green Freeports for Scotland."
75,000 jobs promised
The two winning bids were put through a selection process against others including bids in Orkney and a joint application from Aberdeen and Peterhead.
The successful bids will be supported by up to £52 million in start-up funding and will benefit from tax reliefs and other incentives.
The sites are expected to bring forward an estimated £10.8 billion of private and public investment and create over 75,000 new, high-skilled jobs, the UK Government said.
Applicants had to show they would contribute towards environmental targets by 2045 and create new, "green" jobs.
They were also required to set out how they would support high-quality employment opportunities with fair work conditions at their core.
Bosses from the Cromarty Firth consortium say green freeport status will push forward renewables projects in the region and help whisky firms to become more environmentally friendly.
Meanwhile, the successful Forth Ports bid – which covers Rosyth in Fife – aims to improve shipping logistics and generate more offshore wind projects.
Dunfermline and West Fife MP Douglas Chapman said on Thursday a successful bid could result in "significant investment" for the region's economy.
'Disappointed'
The announcement was seen as a major snub for the north-east where business leaders hoped a new freeport would help ease the region's transition away from oil and gas.
Businessman Sir Ian Wood, who has been at the helm of the Aberdeen and Peterhead application, said: "We are, of course, hugely disappointed.
"The UK Government's overly severe application of the Energy Profits Levy and the Scottish Government's new position supporting a presumption against oil and gas exploration are economically damaging.
"Green freeport status would have significantly helped in ameliorating these policies. It is therefore now incumbent upon both governments to act swiftly and demonstrate their support for the region."
'Failed Tory gimmick'
But Greens – in power with the SNP in Scotland – opposed the plan.
Scottish Greens finance spokesman Ross Greer said: "There is nothing green about so-called green freeports.
"They are a failed and dated Tory gimmick which hands public cash over to multinational corporations."
Recommended for you

Hydrogen: Nine projects to watch out for in north-east Scotland