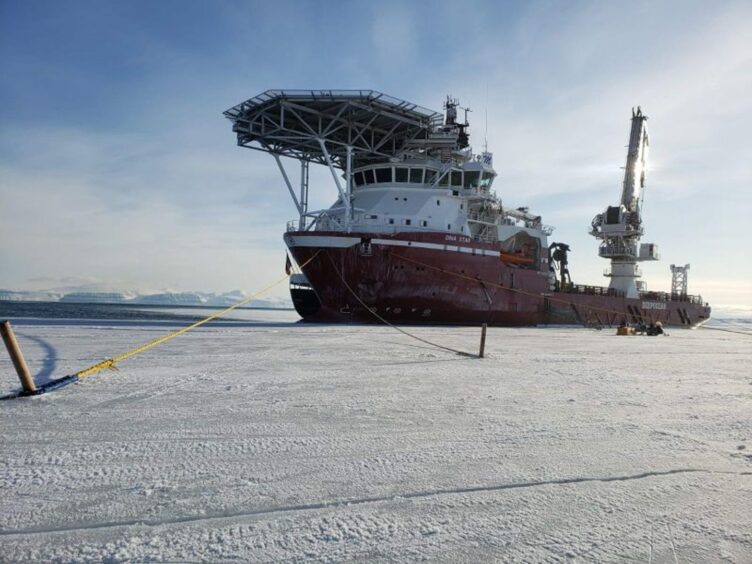 Deep Ocean has announced that one of its North Sea vessels was involved in the next instalment of the Hollywood blockbuster film series, Mission Impossible.
The international espionage action flick starring global megastar Tom Cruise is set to hit the big screen in July this year, however, the action hero would have never made it to set without the Dina Star.
The ocean service provider, Deep Ocean, took to its LinkedIn to share the news that its multipurpose offshore vessel supported the production, prompting the question of who is Dina going to appear next to on the Hollywood Walk of Fame?
The cast of characters in the Mission Impossible series has travelled all over the globe stopping international criminals, however, this time they will travel to the Arctic.
Director of Mission: Impossible: Dead Reckoning Part One, Christopher McQuarrie, wrote about the struggles of filming in the frozen north on his Instagram.
"This crew has faced more than a few extremes over these three years of shooting all around the world," Mr McQuarrie writes, "We came here ready to face our greatest challenge yet and we discovered a place of incomprehensible contradictions; more beautiful than brutal, more majestic than menacing, more calming than cold, more fragile than frozen.
"We came to do battle with the elements and found ourselves quickly seduced and surrendering. We did what the environment told us to do and were granted more than we ever could have hoped for."
Filming in the Arctic gave the director and his crew a newfound respect for the space with Mr McQuarrie saying its "not for the faint of heart."
The film boss explains: "You don't beat the Arctic. The Arctic lets you win."
You can watch the trailer for the upcoming Mission: Impossible: Dead Reckoning Part One below:
Hollywood seems to have picked up a habit of using vessels that typically work in the energy sector to help produce its big-screen productions that see millions worldwide travelling to cameras.
Last year's Black Panther: Wakanda Forever saw the Harvey Sub-Sea vessel play an integral role in the Marvel film's plot, appearing multiple times throughout the flick.
Recommended for you

Licence to Drill: North Sea riggers take on James Bond TV show