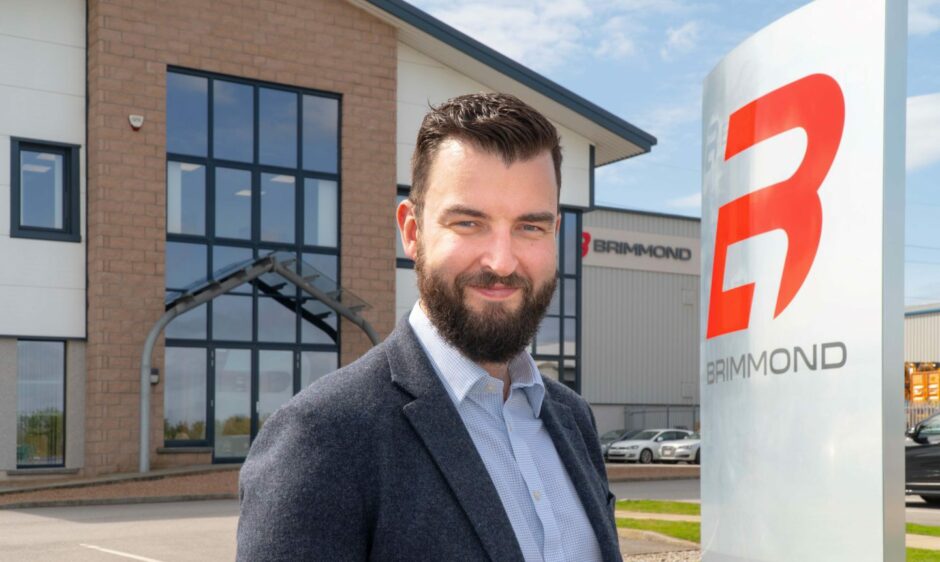 Kintore-based engineering firm Brimmond is toasting its best-ever financial year amid a surge in demand.
The oilfield services company hit £6.5m in turnover – its best yet – in 2022, marking a 10% year-on-year increase.
Meanwhile projections for 2023/24 are to reach the £10m mark as the firm continues a recruitment drive.
There are now 40 members of staff in the team, up 42% since January 2022, with a further five jobs to be added in the next three months.
Brimmond, a specialist in mechanical and hydraulic equipment for the energy sector, said it has seen "soaring" cross-sector demand in the last six months, with orders in the Middle East and West Africa.
Work has also come in for a range of decommissioning scopes, including plugging and abandonment (P&A).
As part of the growth, Brimmond has spent £250,000 on its state-of-the-art facility in Kintore and another £750,000 on expanding its rental fleet, including another high-capacity marine crane.
Managing director Tom Murdoch said: "Brimmond's success story, particularly over the past year, is testament to the unstinting commitment and first-rate skills of our team. Our experienced hands-on technicians and engineers work hard to expertly engineer products and solutions that are not only safe and reliable, but also designed to meet the operational and maintenance needs of our clients globally.
"This is the crucial reason for our ongoing customer loyalty, and also our growing footprint across emerging sectors, markets and geographies."
The news nearly comes a year after a rebrand – dropping "Group" from the name – after absorbing sister company RigRun Europe.
Mr Murdoch was named managing director and became majority shareholder of the firm, started by his late father Alistair in 1996.
He added: "We have steered the company through several positive developments, not least our rebranding exercise, which pulled together our four historically separately branded divisions, under the strong Brimmond brand. Our new website reflects this exciting step-change in the business, projecting our ambitious plans for the future, while remaining true to our heritage."