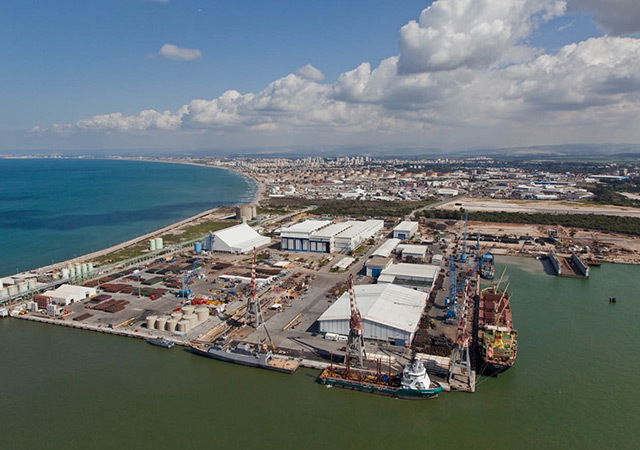 The organiser of a new conference aimed at increasing interest in Israel's oil and gas reserves believes a major investment in the country announced today will spark interest from Aberdeen firms.
Australian energy firm Woodside Petroleum confirmed it was going ahead with the giant Leviathan field, which is thought to have upwards of 18trillion cubic feet of natural gas.
The company is to spend up to $2.55billion to take a 25% stake in the field, which is being developed by Noble Energy along with Ratio Oil, Avner Oil and Israel's Delek Group.
The field, which is due to produce first gas in 2017, will output around 800million cubic feet per day, with reserves to power the whole of Europe for a year. Oil reserves of more than 700million barrels could also be present in the field.
"We look forward to the ongoing engagement with the joint venture, government and other stakeholders to move forward with the Leviathan project," said Woodside chief executive Peter Coleman.
The news was welcomed by the organisers of the Dead Sea 2014 oil conference later this year, who were in Aberdeen for the Subsea Expo.
Joshua Beagelman, chief operating officer of Universal Oil and Gas, said the deal was a major boost to the country – which could open up the industry for north-east firms to make an entry.
"It shows the opportunity in Israel, and Aberdeens growth model has allays been to to look to new markets, and strengthen their hold as being the centre of oil and gas in Europe," he told Energy Voice.
"It's exciting because it's the major operator, the biggest operator in Australia and that could attract other contractor, service companies and in every new market – every market really in the oil and gas industry, you need competition in the marketplace.
"That should show operators here that there is opportunity in Israel."
Watch our interview with Joshua Beagelman on Israel's oil and gas opportunities below
Recommended for you

Capricorn announces merger with NewMed Energy, ditching Tullow