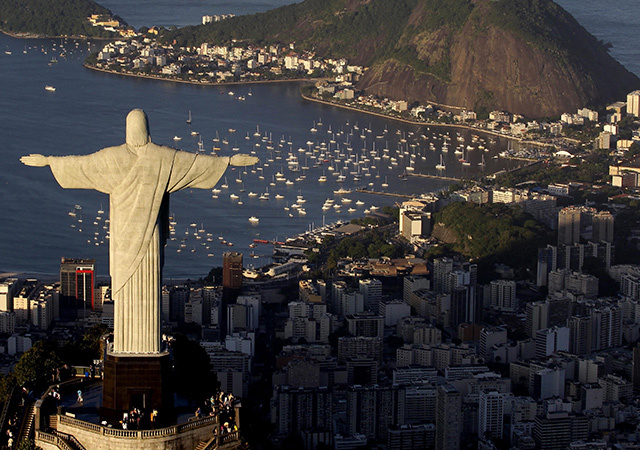 Brazil is open for business and keen to attract investors as it pushes ahead to double its oil and gas production by 2020, industry executives said.
A delegation of Brazilian oil officials met with back deck reel specialists Aquatic Engineering & Construction as part of their visit to Aberdeen for Subsea Expo 2014 which was held last week.
Support body UK Trade and Investment, which has six offices in the South American country, said it was available to support companies able to meet a "gap" in services and skills that have emerged in the offshore and subsea supply chain since Petrobras revealed its ambitious expansion plans last year.
Marcio Magalhães, Supply Chain Relationship Manager with Brazilian energy giant Petrobras, said Brazil particularly welcomed firms that established offices in the country.
He added: "We are developing these fields by 2020. We are going to need suppliers and installers. We've got challenges and concerns about pricing of equipment and services provided to Brazil.
"But we are sharing the vision and the scale of opportunity that is going come out in the next year. We have many suppliers already established over there. But some of the issues related to the logistics and service providers we are trying to enhance. We will need to work with the supply chain to make this feasible. We have no barriers to foreign investors who want to invest in Brazil."
Aberdeen-based Aquatic, which is owned by offshore investment group Acteon, demonstrated the capabilities of its unique carousel, a reel designed to sit on its side thus saving space on the back of a vessel servicing offshore installations.
The company has operations in Louisiana and Singapore, and has worked on a number of operations offshore Brazil.
Jenny Bamford, business Development Manager for Aquatic said the company had a "valuable exchange of information with potential commercial partners who had already demonstrated an interest in the value proposition offered by Aquatic".
"Our strategic focus for offshore Brazil will be greatly enhanced by engaging with this influential group of Brazilian offshore oil and gas business representatives. We value the opportunities that participating at Subsea Expo 2014 has already delivered and we anticipate further dialogue with the Brazilian colleagues we've met with," she added.