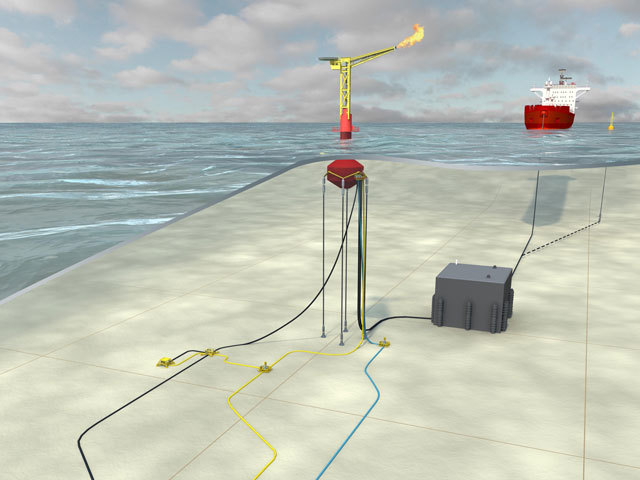 The companies behind a pioneering system for extracting oil from marginal North Sea fields are to extend their talks with Wood Group over getting involved in the project.
Enegi Oil and ABTechnology agreed a 90-day exclusivity deal with Wood Group PSN last December over talks which could see the oil services group joining the scheme.
Now the option period has been extended until the end of March as WGPSN and the partners continue to explore possible involvement in the system.
The move comes as Enegi and ABTechnology confirmed they were reviewing the structure of their ABT Oil and Gas joint venture.
Wood Group PSN provided pre-front end engineering design work last year on the proposed deployment of the new unmanned system on the Fyne North Sea oil field.
The field, which is thought to hold nearly 10million barrels of oil, had been abandoned by former deveopers Antrim before Enegi and ABTechnology looked to reopen it with the floating buoy system.
Last month Enegi secured a £2million funding package to develop the Fyne field, along with allowing work to start on the Dunmore and Helvick fields in the North Celtic Sea.
"The recently released report on the future of the UKCS highlights the need for action to be taken to adopt strategies aimed at maximising economic recovery," said Enegi chief executive Alan Minty.
"These strategies appear to have universal support. Marginal field solutions, which focus on a reduction in capex and opex through the combination of being unmanned and redeployable, offer a key building block in achieving the aim of maximum economic recovery.
"In order to maximise the opportunities to develop marginal fields, Enegi and ABT are reviewing the structure of its JV, ABT Oil and Gas and expect to make an announcement on this in due course."
Recommended for you

Wood lands deal on 100 million-barrel Halten East development