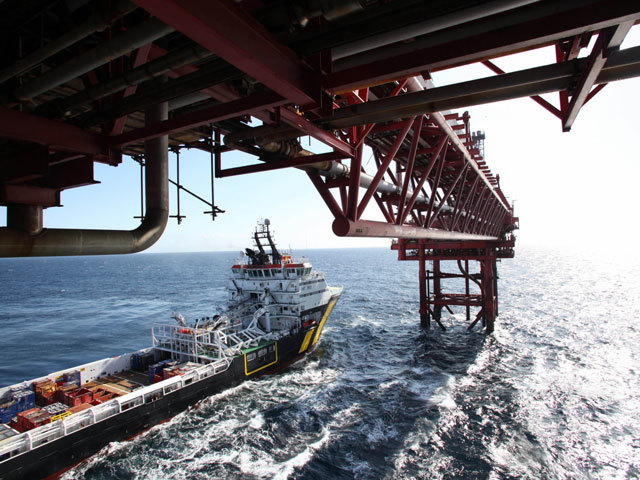 UK North Sea exploration activity trebled to six new wells in the first three months of this year, compared with just two in the final quarter of 2013, new figures show.
It is a welcome rise again after a sluggish period for the search for new hydrocarbons – there were only new eight exploration wells between April 1 and December 31 last year.
The latest figure is also an improvement on much of 2012, when just one quarter saw more than five wells started.
But it still down slightly on the first three months of 2013, when seven exploration wells were drilled.
Oil and Gas UK (OGUK) would not comment on the latest data from the Department of Energy and Climate Change (DECC), or whether it reflected the start of a North Sea turnaround.
The industry body will wait to see the half-year figures as these should give a better indication of whether the upturn at the start of the year is part of any longer-term trend.
Earlier this year, the trade body said operators planned to drill about 25 exploration and 11 appraisal wells during 2014. This compared with 15 exploration and 29 appraisal wells last year.
Launching an OGUK report on activity levels in February, chief executive Malcolm Webb warned the industry was at a crossroads and record investment levels would plummet by half if nothing was done to help new projects get started.
He said production and exploration trends were falling, meaning operators are facing the biggest challenge in the history of North Sea oil.
Even if planned wells went ahead, the rate of drilling would recover only a fraction of the estimated 6-9billion barrels of North Sea oil yet to be found, he warned.
Mr Webb said the "clock was ticking" and urged the UK Government to quickly implement the four recommendations and 29 action points in Sir Ian Wood's review of the oil and gas industry.
DECC's latest figures show UK oil and gas production during the first three months of 2014 up by 3.5%, compared with a year ago.
The second consecutive quarterly increase was helped by new production facilities as well as maintenance issues impacting on output in the first three months of 2013, DECC said.
Just two appraisal wells were started in the latest quarter, compared with five a year ago and five again in the final three months of 2013.
DECC also highlighted a large increase in onshore drilling activity at the start of this year, with two development and three exploration and appraisal wells started.
Recommended for you

Total hints at further Namibia successes