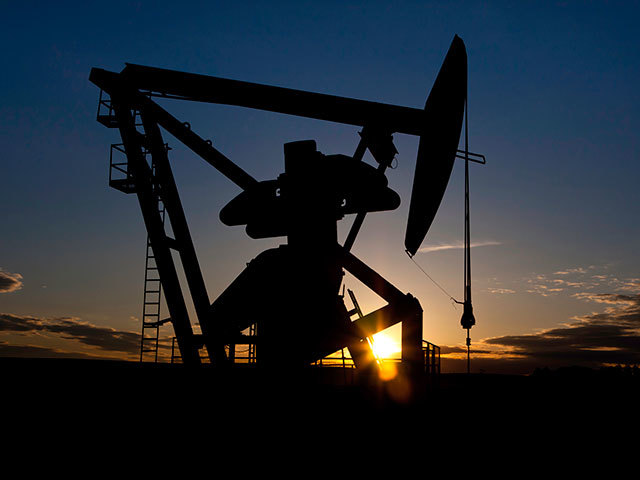 The four-decade-old ban on most crude exports from the US, now the world's largest producer, will be weakened bit by bit as government rulings allow exceptions, say energy analysts including IHS Inc.
The Commerce Department's permission for Enterprise Products Partners LP and Pioneer Natural Resources Co. to ship abroad ultra-light oil known as condensate foreshadows a chain of incremental actions that will chip away at the restriction until it's obsolete. As much as 1.2 million barrels a day may be freed for export on the recent rulings alone.
The ban was passed by Congress in 1975 in response to the Arab oil embargo that cut global supplies, quadrupled crude prices and created gasoline shortages in the US at a time when the country's own crude production was shrinking. Now that horizontal drilling and hydraulic fracturing are unleashing record volumes of light oil from US shale formations and a glut of crude is pooling along the Gulf Coast, federal policy makers are facing increasing pressure to ease the restriction.
"They're going to try and get around the export ban in a lot of ways, case by case, without lifting it," Amrita Sen, chief oil analyst for the London-based research firm Energy Aspects Ltd., said by telephone from London July 16. "There are a lot of things they can do to alleviate this light crude overhang."
US crude production has surged to the highest level since 1986, propelled by the boom in "tight oil" drawn from low- permeable rock that now accounts for almost half of the total. Output of tight oil, almost all of which is light, will rise annually through 2021, peaking at 4.8 million barrels a day, the Energy Information Administration projects.
That may be a conservative prediction considering shale output has surpassed estimates over the past several years, Jason Bordoff, founding director of Columbia University's Center on Global Energy Policy, said. "There's reason to be optimistic that actual production may continue to exceed forecasts," he said at an EIA conference in Washington July 14.
West Texas Intermediate crude for August delivery rose as much as 75 cents to $103.94 a barrel in electronic trading today on the New York Mercantile Exchange. The contract, which retreated earlier this month, is up 2.8% this week as tensions flared in Ukraine and Israel.
Policy makers have been eating away at the US export ban for decades, said Daniel Yergin, vice chairman of the Englewood, Colorado-based consulting firm IHS. The prohibition was enacted to protect the price controls on oil and products including gasoline imposed because of the Arab embargo and to block Alaskan oil from being sent to Japan, he said.
Those price controls are long gone, refined products were cleared for export and President Bill Clinton granted an exemption in 1996 that allows Alaskan North Slope oil to be sent abroad. Shipments to Canada were approved in 1985 and California's heavy-oil producers were freed in 1992 to export as much as 25,000 barrels a day.
"Most people recognize there's no rationale for having this ban," Yergin, author of "The Quest: Energy, Security and the Remaking of the Modern World," said by phone on July 15. "In Washington, they're concerned, particularly in an election year, about doing anything that others would say affected the price of gasoline. It all comes down to gasoline."
While the fear of rising pump prices may be paralyzing politicians, IHS estimated in a May 29 report that lifting the restriction would cut retail gasoline prices 8 cents a gallon between 2016 and 2030 by increasing global oil supplies.
"Refiners are able to capture a lower cost to run their refineries, but the price they're selling that product for is set in a global market," Bordoff said.
Valero Energy Corp., the biggest independent refiner in the US, has said it doesn't see a need to change the ban. In an April 29 call with analysts, Valero Chairman Bill Klesse described the surge in domestic energy production as "a windfall for the United States," allowing the nation's refiners to enjoy large crude discounts relative to the rest of the world.
The light-oil buildup has energy consultant John Auers betting on a "day of reckoning" when refiners like Valero reach their light-crude limits and drillers, without an international market to turn to, start scaling back production. That day could come as soon as next year, Auers, executive vice president at engineering consulting firm Turner, Mason & Co., said at the conference in Washington.
The pressure will probably spur the federal government to to weaken the ban "kind of one step after another until there's a cumulative outcome instead of making one dramatic move," Yergin said. "People are cautious. They have enough problems. They don't want to take on a new risk."
That could change if the U.S. elections in November lead to Republicans taking over the Senate and then having the power to include a reversal of the export restriction in a larger energy bill, Gayle Trotter, a Republican attorney and senior fellow at the Independent Women's Forum in Washington, said by telephone July 16.
"They're doing this piecemeal — actually, I wouldn't even call it piecemeal because it's more just a sprinkle," she said. "Republicans could have the numbers to roll back this retrograde policy."
Rulings such as the Commerce Department's decision to allow processed condensate exports are more likely to carve away at the restriction until "it may just slough off completely and then it's gone," Jamie Webster, IHS's senior director of global oil markets, said at the EIA conference July 15.
Jacob Dweck, an attorney who represents Enterprise, said the condensates ruling in March has been misinterpreted as a significant policy change by the Obama administration.
"It was Enterprise asking for a ruling and getting the ruling it was entitled to," he said at the conference July 14.
Enterprise's request was a "technical legal exercise" confirming that, once condensates are run through a distillation tower, they're broken down into distinct refined product streams that can be exported abroad under existing regulations, Dweck said.
Regardless of the Commerce Department's intent, the rulings "told the world what needs to be done" to get condensates out of the US, Sen of Energy Aspects said.
"We can't expect a lifting of the crude ban," she said. "But there will be a lot of different ways to get around it."
Recommended for you

Upstream giants: The 10 largest oil and gas fields starting up in 2022