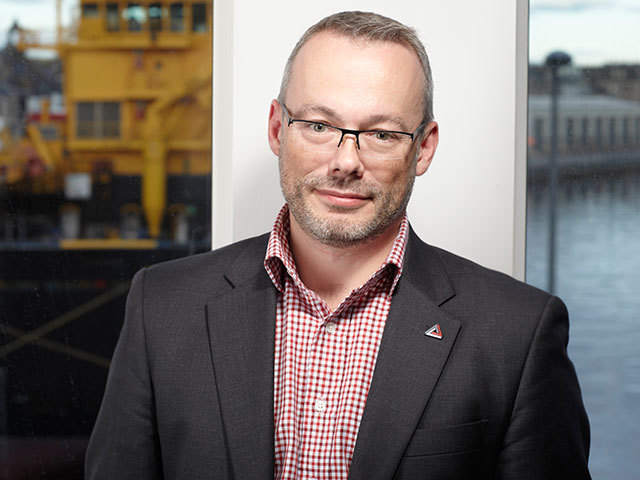 I'm writing this column with a painful and poignant date at the forefront of my thoughts.
August 23rd marks the first anniversary of the night we lost four people from different parts of the oil and gas industry. They were people who had their own stories, skills and dreams for the future. They belonged to families, friends, neighbourhoods and offshore communities.
That night, and the days, weeks and months that followed, were a stark and shocking reminder that our industry is hazardous and our lives can be fragile. But we cannot let this reality scare us. Our pursuit of safety improvement is a continuous battle and we must fight it. We will not give up.
It took a long time to come to terms with the loss of our colleagues. But my sadness and bewilderment was only a fraction of what the families, friends and colleagues of George Allison, Sarah Darnley, Gary McCrossan and Duncan Munro must have felt and still feel.
There is a beautiful line in the poem 'The Sea and the Beach' that expresses what a lot of us will feel in the coming days and weeks:
"We learn to turn away and look to the future,
"Knowing the person will always be part of us,
Always loved and always remembered."
The events of 23rd August 2013 have driven a number of changes across the industry over the last year. These changes are important improvements in the evolution of our sector and will impact safety and survival.
There are still lessons to learn and share, colleagues to convince and complacency to erase. We must learn from this tragic and traumatic incident, and to fail to do so is a waste. Our resolve to do so underpins our commitment to honour those who paid the ultimate price.
In the next few weeks, memorial services will take place, silences will be observed and memories replayed. We each have an opportunity to think seriously about what we are personally doing to make the industry safer. This should be regardless of role, position or pay packet.
We owe it to those who have gone before us.