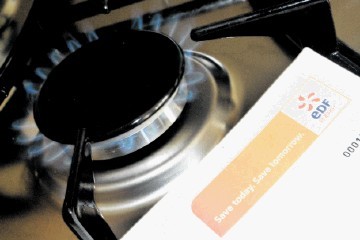 EDF Energy is the latest of the Big Six energy companies to pay out millions after an investigation by watchdog Ofgem found it had breached complaint handling rules.
The £3million payout will go towards benefiting "vulnerable customers", the regulator said.
The probe into EDF Energy followed an increase of more than 30% in the levels of complaints recorded by the company during the mass migration stages of introducing a new IT system in 2011.
Ofgem found that, between May 2011 and January 2012, EDF Energy did not have appropriate procedures in place to properly receive, record and process all customers' complaints in accordance with complaints handling rules.
Many customers experienced unacceptably high call waiting times, with many deciding to hang up due to the company encountering a number of unexpected technical problems, Ofgem said.
When customers did get through, there was evidence that the supplier failed to record all the required details for the complaints received.
These included the date of receipt, a summary of the complaint and action taken, which could have led to difficulties in tracking progress of consumer complaints.
At times when the new systems were down, complaints were not logged until some time after they were actually received.
The regulator said staff at the energy company took action quickly to rectify the problems and to mitigate the effects on consumers.
The company has acknowledged that its customers were caused significant disruption and has publicly apologised for this.
Sarah Harrison, Ofgem's senior partner with responsibility for enforcement, said: "EDF Energy failed to have sufficiently robust processes in place when they introduced a new IT system and this led to the unacceptable handling of complaints.
"Their commitment to putting things right and paying £3 million to the Citizens Advice Energy Best Deal Extra scheme and the Plymouth Citizen Advice Bureau's Debt Helpline to benefit vulnerable customers is a step in the right direction to rebuilding consumer trust."
Meanwhile, other notable payouts from the Big Six include E.ON agreeing to pay £12million to vulnerable customers in May after Ofgem's investigation found it had broken energy sales rules.
In May 2013, Ofgem confirmed SSE's £10.5 million fine for numerous breaches of its obligations relating to telephone, in-store and doorstep sales activities.
The regulator found failings at all stages of SSE's sales processes, from the opening lines on the doorstep, in-store or over the phone through to the confirmation process which follows a sale.
After a probe into how it handled last winter's storms, SSE also paid out £4.6million.
In October last year, Scottish Power agreed to pay £8.5 million to consumers following Ofgem's investigation into how it carried out its sales approaches.
In April, Ofgem's investigations found that British Gas Business had incorrectly blocked business customers from switching to other suppliers and failed to notify customers when their contract was due to expire. In recognition of these failures, British Gas Business was set to pay £5.6 million in redress and penalty.
In December last year, npower agreed to pay a £3.5million package to help vulnerable consumers following an investigation which found it had breached marketing licence conditions.
Today's £3 million payout follows Ofgem's announcement in June that a full investigation is to be held into the UK's energy market in a bid to "rebuild" consumer trust.
The watchdog said the Competition and Markets Authority (CMA) probe should ensure "once and for all" that competition works effectively.
The inquiry, expected to take around 18 months, is set to look at the relationship between the supply businesses and generation arms of the Big Six energy firms.
The Big Six, which dominate the energy market, are British Gas, SSE, E.ON, EDF, npower and Scottish Power.
Earlier this year, Ofgem said soaring household bills and intensifying public distrust highlighted the need for an investigation which will determine whether the Big Six companies are making excess profits, after they quadrupled to more than £1billion in three years.
Ofgem also said the number of customers switching suppliers had fallen in recent years, while consumer trust had also slumped, with 43% saying they did not trust energy suppliers to be open and transparent in their dealings with them.
The regulator noted that the average retail profits for the Big Six had increased from £233 million in 2009 to £1.1billion in 2012, while profits for supply and generation rose from £3billion to £3.7billion in the same period.
In May, npower was found to be Britain's most complained-about major power supplier.
The German-owned firm, which imposed the highest price hike last winter, received 10 times as many complaints as its best performing rival.
Data from the Citizens Advice Bureau showed that, between October and December last year, npower was inundated with 306 complaints for every 100,000 customers.
That is three times as many as the second worst performing supplier, Scottish Power, which attracted 100.5 complaints per 100,000 customers.
Energy firm EDF was the third lowest scoring of the Big Six suppliers, receiving 62 complaints for every 100,000 customers, while E.ON came fourth with 55.8.
Scottish and Southern Energy was the best performing of the firms, attracting 31.5 complaints per 100,000 customers, while British Gas came second, receiving 53.7 complaints.
Recommended for you
X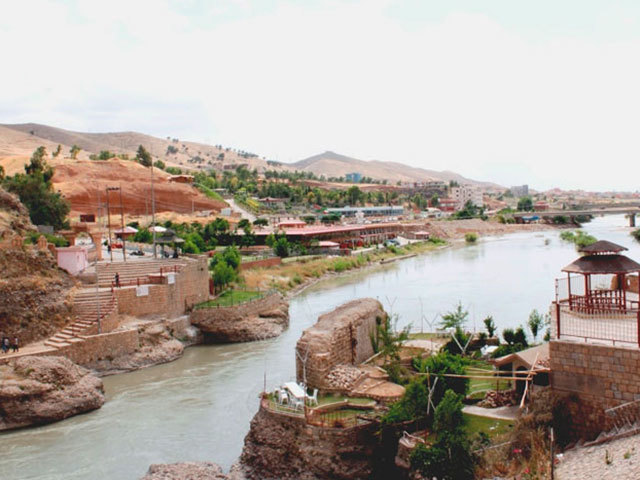 Kurds said to plan quadrupled oil exports on pump breakthrough