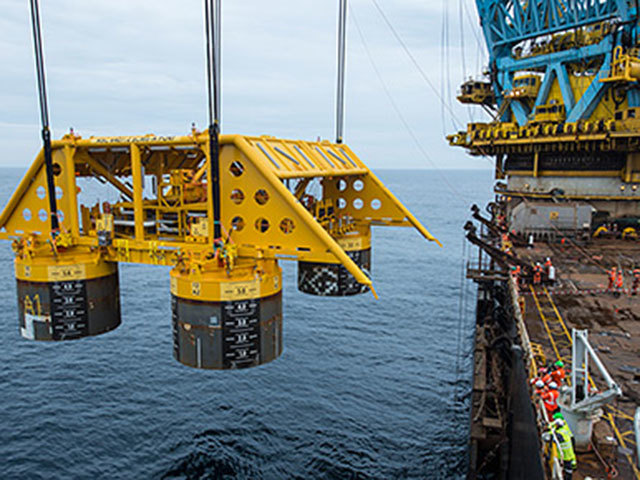 Statoil has teamed up with DNV GL to develop a level of industry standardisation aimed at the subsea industry.
The announcement comes just one week after this year's ONS, where industry leaders echoed the need for more standardised processes in a bid to reduce costs and boost production. In the past decade subsea costs have rocketed by 250%, according to Statoil.
DNV GL will head the joint industry project (JIP) which endeavourers to shift the subsea development status-quo from individual, tailor-made solutions to widely used industrial standards developed to maximise the profitability of larger projects with subsea processing technology.
It's hoped that by standardising tie-in technology and module sizes it will allow for greater technology combination and adaptation.
"Think of the modules as Lego bricks. By having standardised module dimensions which may be assembled by means of standard tie-ins, we may combine technology from different suppliers, and also cover several needs through subsea solutions. This will reduce costs and increase volume," said executive vice president in technology, projects and drilling in Statoil, Margareth Øvrum.
Her words follow the Statoil's Helge Lund's reference to the simple building blocks.
As Energy Voice previously reported at this year's ONS, Helge said: "One of the most popular days we have in Statoil is when our employees bring their kids to Lego day.
"The creativity coming out of a pile of pre-made bricks is amazing.
"What if we could build the Lego bricks on the bottom of the ocean?"
The project, which will be officially launched at beginning of next year, will ultimately establish open standards – meaning suppliers can decide whether or not to use standardised technology.
"It is important not only for Statoil, but for the industry in general, that competition is maintained in the development of the process technology itself, and the input which is made to the modules. By standardising the tie-ins and the module sizes, it will be possible to make use of the best technology for each individual function, independent of supplier.
"This will lead to more subsea projects being realised, benefitting both operators and suppliers. We will achieve increased recovery as more projects will be profitable to develop. Standard solutions will be easier and safer to handle, which will also reduce maintenance costs," Øvrum added.
Recommended for you

 Shipping column: Greener OSVs, Diamonds and Northern Lights