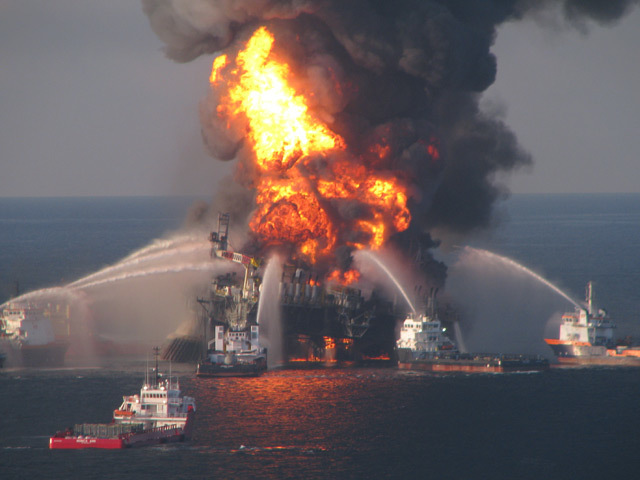 BP asked a US court to fire the lawyer tasked with paying out compensation to people affected by the 2010 Gulf of Mexico oil spill, saying he had not disclosed an alleged conflict of interest before taking the job.
The motion in a district court in New Orleans said the lawyer, Patrick Juneau, lacks neutrality because he had advocated for claimants before the court appointed him to run the claims program.
It was the latest in a series of legal challenges filed by the London-based oil major, which has complained previously that Juneau has been too generous and liberal when approving claims.
"In order to restore the integrity of the claims program, the court should replace him," BP said.
Juneau has said he is just applying the rules of the 2012 settlement agreement that was approved by District Judge Carl Barbier.
BP originally expected the class-action settlement to resolve economic and health claims by more than 100,000 individuals and businesses to cost $7.8 billion. It has since said the uncapped program could cost $9.2 billion and that this amount could grow.
The 1,000-page settlement deal was negotiated by BP and a committee of plaintiffs' lawyers to avoid individual lawsuits by compensating a wide class of businesses and individuals in one swoop.
BP has sustained more than $42 billion in charges from the April 20, 2010, disaster aboard the Deepwater Horizon drilling rig that killed 11 workers in the worst offshore oil spill in US history.
More charges are possible as the trial to determine blame and overall damages from the spill, including those under the federal Clean Water Act, is ongoing.
Separately on Tuesday, oilfield services provider Halliburton reached a $1.1 billion settlement for claims related to its role in the spill.
Halliburton provided cementing services on the blown-out Macondo well.
Recommended for you

BP paid tax to UK on North Sea business for first time in years